Last week AtlantaBridal co-hosted a holiday luncheon for Atlanta wedding professionals with our friends at Perfect Wedding Guide Atlanta. The event was held in the ballroom of the gorgeous Atlanta History Center, one of our preferred Atlanta wedding venues located in Buckhead.
The theme for this holiday gathering was "Winter Wonderland" so I thought this would be a great event to feature right now. If you are planning a last minute holiday wedding or event, or maybe a holiday wedding in 2010, I hope you can get some ideas!
To create the Winter Wonderland theme, the planning team chose simple white table linens. My friends and preferred Atlanta wedding florists, Christine and Bob, at Perfect Petals designed several holiday and winter wonderland themed table centerpieces made up of ornaments, jewels and branches painted silver. Although you will often see the same centerpiece on each table at a wedding, I love it when the tables have a variety of centerpieces like this. Perfect Petals really came through on this for us since we almost doubled the guest list for the event at the last minute.
To complete the tables, my friend and Preferred Atlanta wedding invitation designer, Teras at T.evenire, created the beautiful table number cards and menu cards that you see below. Teras also pulled through for us at the last minute when we asked her to create a ton of extra menu cards and table cards at the last minute. Thanks so much Teras!
The first 4 photos above were taken by Patterson Photography and the last 2 were taken by T.evenire. Thanks again to PWG, Atlanta History Center, Bold American Catering, Perfect Petals, T.evenire, Patterson Photography, Nikki Pappas and everyone who attended this event and donated toys for Children's Healthcare of Atlanta. You all rock! Happy Holidays!
---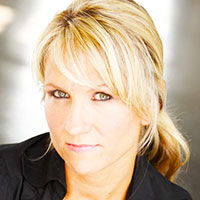 By Lei Lydle, Founder and Editor of AtlantaBridal
A leader and innovator in the wedding industry for 20 years, Lei is a Georgia native and has been featured on CNN, 11Alive, Star94 and other TV, Radio, Internet and Print media. Lei has also represented Slim-Fast and speaks all over the Southeast on weddings and marketing in the wedding industry. Lei is the proud Mom of two and lives in the Atlanta area.
---