Chimney's at Big Canoe

---
ENCHANTED. ELEGANT. EVERLASTING.
The Chimneys at Big Canoe is located approximately one hour from the Atlanta metro area. It is your destination wedding close to home! Have your wedding at the nearby chapel or outdoors on our stone patio overlooking Lake Sconti. You and your guests can stay at one of the many mountain homes available for rent. Stay for the weekend and enjoy golfing, swimming, and hiking, play some tennis or just relax before your special day.

Give us a call to come see our unique facilities and beautiful setting in the mountains. You can invite all your friends and family to, "Come for your Wedding…Stay for the Weekend!"

Big Canoe is one of my favorite areas in North Georgia. It is so beautiful and peaceful - a great getaway just an hour away. And now they have this gorgeous venue in The Chimneys at Big Canoe! I love the idea of a destination wedding that is close to home. The views are spectacular and there is so much to do - hiking, swimming, golfing, tennis and more. The caterer, Talk of the Town, is one of my favorites, and you can bring in your own alcohol. You and your guests will be so happy you selected this unique mountain venue! ~ Lei
Guest Count Info
Guest Min: 25
Guest Max: 185
Rates / Packages
We have a variety of options for every budget and allow you to bring in your own alcohol to save you money.
Share with Family & Friends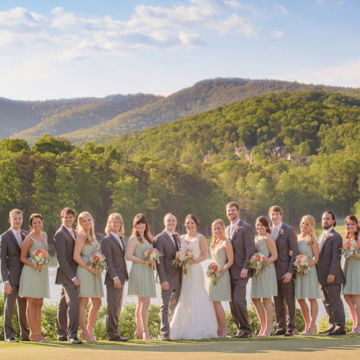 Galleries & Reviews
Contact Info
Location
Chimney's at Big Canoe
36 Wolfscratch Village Circle
Jasper, Georgia 30143
Tags
North Georgia Wedding Venues
Allow Outside Alcohol (BYOB)
Ballrooms and Banquet Facilities
Churches and Wedding Chapels
Guest Accommodations
Lakeside Weddings
Mountain Weddings
Spectacular Views
Weddings on the Water
Wedding Venues
---
Member Since Sept. 29, 2009
Review This Vendor