Fogo de Chao Atlanta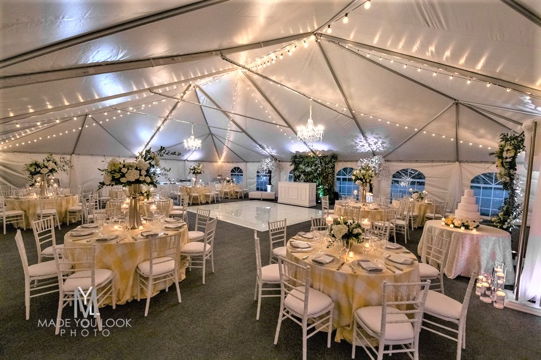 ---
Located in Atlanta, Georgia, Fogo de Chao is a wedding venue that provides an elegant and authentic dining experience. Situated in the heart of Buckhead, this Brazilian restaurant brings the tastes of South America's largest country to the city's Uptown District. The chefs at this upscale establishment were born into the centuries-old Brazilian grilling tradition of churrasco. Their culinary heritage lives on in the secrets of perfectly grilled meats, the sophistication of the market table, and the artistry of a well-made caipirinha. The atmospheric and spacious event space at Fogo is perfect for wedding receptions, rehearsal dinners, engagement parties, a post wedding brunch and more. The staff invites you and your guests to this beautiful reception venue full of Brazilian hospitality and charm.
Facilities and Capacity
Fogo de Chao Atlanta offers both indoor and outdoor seating with flexible table layouts that can be tailored to your needs. The new large ceremony and reception site creates a fully-covered and climatized area, accommodating up to 180 reception guests or 150 with a dance floor. Enjoy a private entrance to this spacious venue and experience world- class service dedicated solely to your event. The possibilities don't end there, as our spaces can also be optimized to hold your ceremony.
The indoor private dining rooms are tastefully decorated and feature distinctive lighting fixtures, hardwood cabinets, and an impressive wall lined with wine bottles. This private event space can be booked separately to accommodate up to 125 people, or you can opt for a full restaurant buyout and host all 330 of your closest friends and family. For your special celebration of love, each of these areas can be fully customized to meet your unique vision and make your big day come together just the way you imagined.
Services Offered
From small soirees to large reception dinners, the staff at this venue will work with you to create an exceptional and memorable event. A personal sales manager will help guide you through building a customizable package to suit your needs and budget. Other features include an award-winning wine list, complimentary audio-visual equipment in the private dining rooms, on-site parking, and complimentary valet services.
Cuisine
Fogo de Chao Atlanta is an internationally renowned steakhouse that allows guests to discover what's next at every turn. Founded in Southern Brazil in 1979, Fogo elevates the centuries-old cooking technique of churrasco – the art of roasting high-quality cuts of meat over an open flame - into a cultural dining experience of discovery. In addition to its Market Table and Feijoada Bar – which includes seasonal salads and soup, fresh vegetables, imported charcuterie and more – guests are served simply seasoned meats that are butchered, fire roasted and carved tableside by gaucho chefs. Guests can also indulge in dry-aged premium Wagyu cuts and seafood. For those looking for gourmet vegan or vegetarian options, the chefs are always happy to make special accommodations with a customizable menu that fits all dietary needs.
Guest Count Info
Guest Min: 15
Guest Max: 330
Share with Family & Friends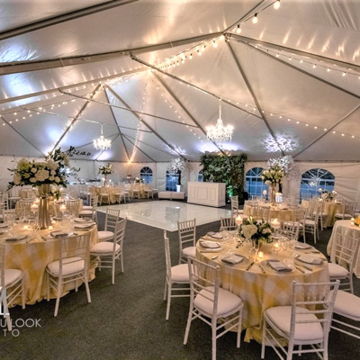 Galleries & Reviews
Contact Info
Location
Fogo de Chao Atlanta
3101 Piedmont Road
Atlanta, Georgia 30305
Tags
Atlanta Wedding Venues
Buckhead / Brookhaven Wedding Venues
Ballrooms and Banquet Facilities
Rehearsal Dinners
Restaurants and Breweries
Wedding Venues
---
Member Since Feb. 17, 2021
Review This Vendor