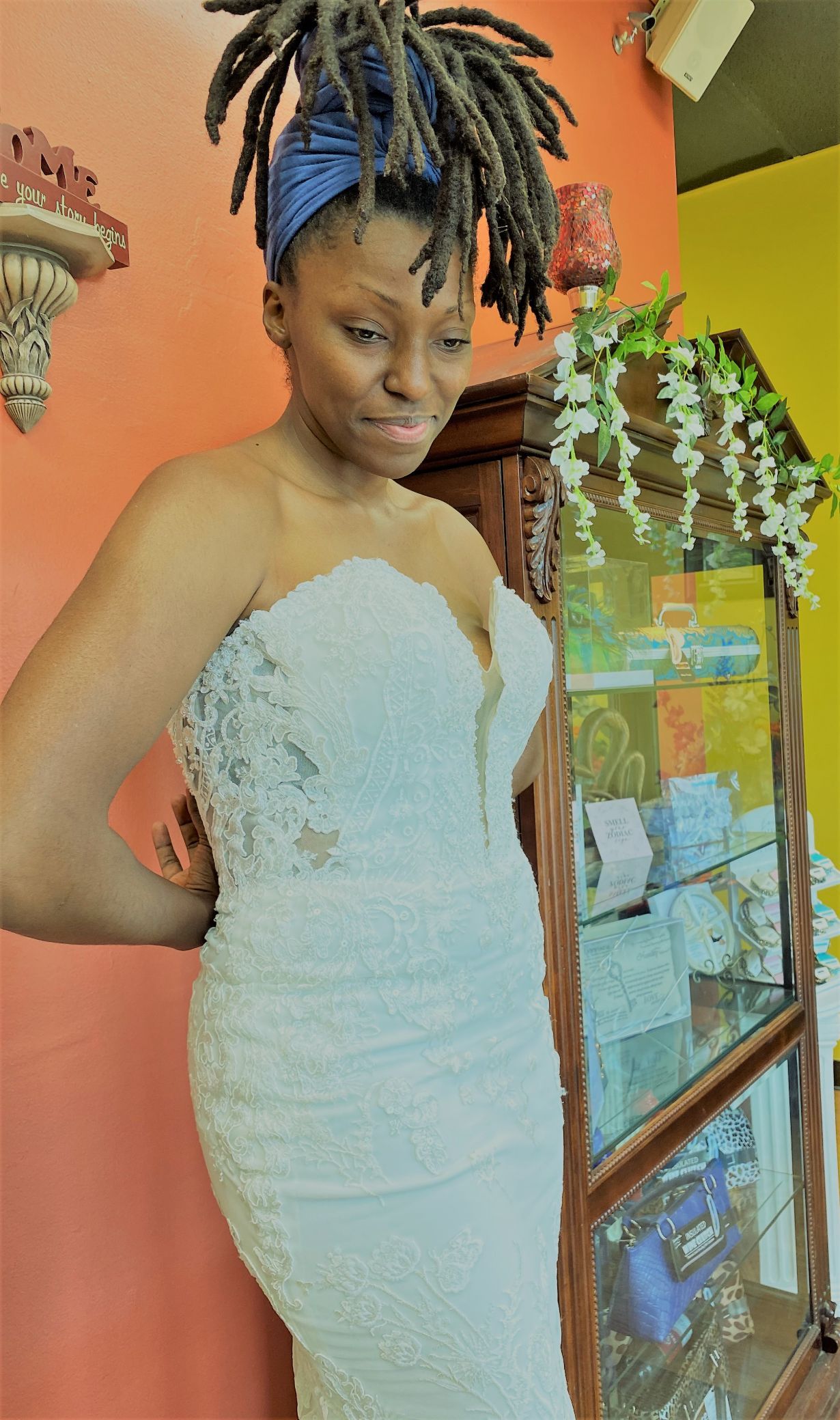 Featured Member
When Love is in the air Minister Margaret is there
Photo Gallery
About MT's Two Hearts Wedding Chapel & Boutique
"MINISTER OF MATRIMONY" is what some couples called her and she holds her name to heart.
Margaret started performing weddings in 2019 with over 50 requests from brides, couples, and wedding planners to name a few. It happens quickly after becoming certified in the ministry and, she has not stopped today!
Recently they held the Grand Opening and cut the ribbon to Announce MT's Two Hearts Wedding Chapel & Boutique was birthed. The ceremony was attended by the Mayor of Snellville Barbara Bender, City Council members, members of Margaret's family, and her friends, others from the community, and local business owners who came out to show their support and to attend this beautiful ceremony.
Margaret is proud to announce to all of Atlanta and of course Gwinnett County that her bridal shop and boutique are open and ready to serve. She is very proud of having her own Labels on her designer gowns by some of the most famous designers in the Bridal Industry. Check out the website to see a video of these beautiful gowns and hear about them from Margaret and then make your appointment to go see for yourself.
MT's Two Hearts Wedding Chapel & Boutique is centrally located in the City of Snellville in the New London Plaza off of Main and Henry Clower Blvd. Their hours are by Appointment for Brides and Grooms and their wedding parties.
A note from Minister Margaret:
It is and will be my honor to pronounce you and yours as one in your union and now you can get married in our new wedding chapel located in Snellville, GA! We are so excited to be able to offer our own Wedding Gown Labels created by some of the top-notch in the bridal industry such as Omelie, OJO Couture, and Diamond just to name a few, and others who we choose for luxury, elegant brides to be.
Don't see what you want in our store? We can have it designed for you with your specifications and have it ready in 6-14 weeks! My guarantee is that every bride, groom, and all my clients are not just satisfied but overly satisfied, so I will do within my powers to keep a smile on your face and in your hearts, all I ask is that you give me the same.
As a WOMAN minority-owned and operated business, I work triple hard for my clients because once you become a client to me, you are like family and I will honor our relationship for years to come.
MT's Two Hearts Wedding Chapel & Boutique FAQs
Every question is differently stated however I interpret it as such especially with my brides.
What are some of the most popular wedding gown styles?- All of them it really depend on what you want and if it fits your body accordingly i.e (Sweetheart, Mermaid, Sleeveless, Ivory, etc.)
What services do you offer?

All wedding services- wedding officiant, wedding planning, decorating, all attire for the wedding, wedding accessories, and an event hall for the smaller intimate weddings.

Do I have to wear a long veil if I am wearing a long train? Absolutely not, there is no rule to that, it's your choice and it depends if your comfortable wearing both. In my opinion, it depends on the back of your gown design. In my opinion, also if you are walking down the aisle inside on the carpet, hardwoods, etc, or outside on the grass.
I love him/ her but I have no idea what to say in my vows to them, can you help me? Yes, I can write your vows with your help.
If I get my marriage license today can I get married today? Depending on where you are located you will need to follow up with your local jurisdiction however if you reside in Gwinnett County, GA, or are seeking to get married at my chapel, here is some vital information: Get your marriage license
Do you offer any discounts? Yes, we do. All Military are given $30% off our bridal attire, brides will receive $100 off any gown valued over $1000.00 and grooms are given their tuxedos free of charge if 3 or more tuxedos are rented or sold. Discounts are also given to first responders, teachers, EMTs, firemen, and police officers. We give discounts to just about everyone.
Rates / Packages
Our prices vary depending on the style- accessories, or if it has to be custom made. However, we are very competitive and we will match or beat our competition. Just give us a chance and you'll see why supporting us will be like heaven.
Contact Info
Website

link will open a new browser tab

678-292-6568
470-605-7530
Location
MT's Two Hearts Wedding Chapel & Boutique
2320 Henry Clower Blvd
Suite C
Snellville, Georgia 30078
Other Info
Member Since June 2, 2021
Review This Vendor