Norris & Associates, Dream Vacations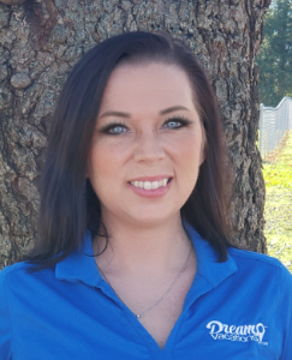 Login
to view additional information such as contact info, photos, videos, and more about this business.
---
Norris & Associates, Dream Vacations is your future memory maker. We are a full service travel agency offering any type of vacation experience you can think of. Certified, Award Winning and dedicated to our clients, we are here to take the stress out of planning your next Dream Vacation!!
My name is Christina Norris. My husband Jeff and I own our own full service travel agency. I have personally been in the travel industry for a little over 3 years. Travel is my passion and I love bringing that passion and excitment to my clients.
Finding the perfect vacation has grown to become a very time-consuming and stressful process. With a myriad of travel sites claiming to provide the best prices and better deals, we know you just don't have the time to sift through them all. Plus, you now must research the newest Covid-19 regulations to top it all off!! Your time is valuable and precious and shouldn't be spent trying to figure out all the complicated details of planning a vacation.
That's where we come in.
As your Dream Vacations Specialists, not only will we take away the anxiety due to the overwhelming promotions cluttering your inbox, but we'll help you determine the most appropriate vacation style for your personality, whether it's a fun-filled family celebration or a restful and relaxing getaway.
We love what we do, and I promise to walk with you through the entire booking process. We're dedicated to giving you the utmost exceptional personal service and we even offer exclusive perks like upgrades, shore excursion discounts and onboard credits.
Because we are part of the world's leading vacation agency and award-winning leisure travel company, we can guarantee you insider savings with special fares, rates and offers. One of the greater perks you will get when you book your next dream vacation with us is prices that are often lower than "booking direct" or "Internet agencies."
You deserve an extraordinary vacation and with over 200 incredible ships sailing worldwide and hundreds of exotic resort destinations to choose from, there is an impeccable vacation out there with your name on it. Whether you decide to bring the entire family along and make it a family affair extravaganza or grab some of your closest friends and make it an adventure, the choice is yours.
Keep Dreaming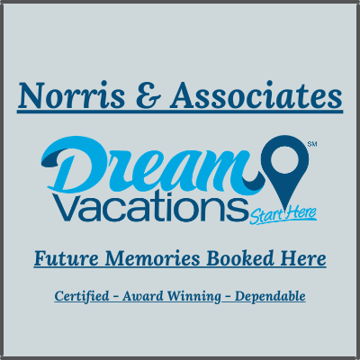 Login
to view additional information such as contact info, photos, videos, and more about this business.
Tags
Travel & Honeymoon
---
Review This Vendor
You may also like these businesses...