If your ideal wedding includes sand between your toes with a backdrop of turquoise water of the Gulf of Mexico, then South Walton's beaches—world famous for nuptials, is the perfect local...
---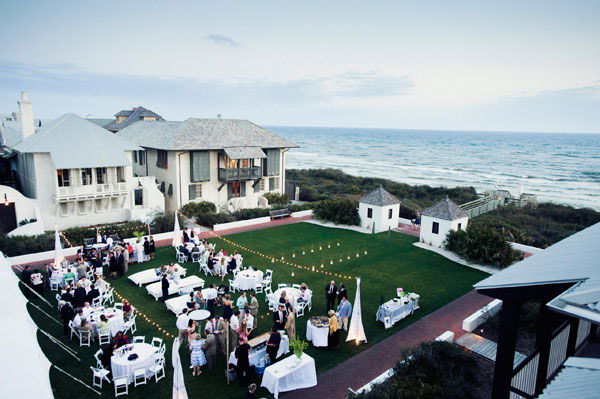 If your ideal wedding includes sand between your toes with a backdrop of turquoise water of the Gulf of Mexico, then South Walton's beaches—world famous for nuptials, is the perfect local. This northwest Florida's Panhandle destination boasts 26 miles of beach where the sand comes in one color, "wedding white." Unlike anywhere else in the world, this award-winning stretch of surf, composed mainly of pure quartz crystal, washed away from the Appalachian Mountains over millions of years, resulting in granules as fine as sugar. The scientific explanation is easily translated: one of the most beautiful natural beach settings anywhere. Forget bringing a CD, beach music is the best with the gentle overlapping of water on sand. Your color palette is compliments of the shadows from the Gulf reflecting on a blue sky.
While saying "I do" on the beach isn't for everyone, there are also 16 neighborhoods with unique settings and venues for your special day. Some couples are drawn to charming chapels and unique buildings, while others are smitten by lush lawn and garden spaces. There is even a 600-year-old live oak tree for saying "I do." Of course you will want to save time for "playing" in the Gulf of Mexico where the wedding party will thank you. South Walton has something for everyone's budget, taste and personality. Below is a sampling of the diverse South Walton venue options. For a complete guide to weddings in South Walton, visit http://www.visitsouthwalton.com/faq-ask-an-expert
Rosemary Beach
Wedding at Rosemary Beach - Paul Johnson Photography
Rosemary Beach provides the perfect flow between indoor and outdoor spaces for weddings. Popular spots include Eastern & Western Green – Beachside Parks. Each of these outdoor venues presents a large, sweeping lawn situated along the shoreline overlooking the pristine water of the Gulf of Mexico. St. Augustine Green and the architecturally diverse pools of Rosemary Beach offer unique backdrops as well. This traditional neighborhood development has quaint shops and restaurants your guests will enjoy. "Our brides are swept away by the charm and tranquility of the Rosemary Beach community. Our architecturally unique Town Hall, pools and sweeping greens accommodate as many as 3,000 guests," said Kristen Moss, Director of Marketing. www.weddings@rosemarybeach.com, 877-739-2810
Alys Beach
Beach Wedding at Alys Beach - Pure 7 Studios
Whether on the beach or within the town, there are myriad of spectacular venues for a wedding ceremony and reception at Alys Beach. Parks and greens are linked by a network of walking paths that connect the community with the beach and offer a variety of unforgettable settings for a beach wedding. The walkable town ensures guests won't be far from the reception location and can quickly begin celebrating the couple's new life together. There is an array of visually stunning spaces for weddings. Alys Beach's clean lines of stunning architecture, white façade, lush green parks, vivid white sand beaches, and turquoise waters create a brilliant backdrop for photography. www.Alysbeach.com/weddings, 866-481-8391
WaterColor Inn & Resort
Rehearsal Dinner - The Wine Room at Fish Out of Water Restaurant - Larry Holloway Photography
The resort boasts a private beach on the Gulf with magnificent sunsets to Western Lake Park with its majestic coastal pines. Cerulean Park, Western Lake Park, Inn Green and BoatHouse are all popular spots to exchange vows. The resort's Wine Room inside the Award-wining restaurant, Fish Out of Water, has an ideal space for bridal luncheons or after rehearsal dinners. This room is private, the service is impeccable, and the food is the freshest local fish and meats. The new LakeHouse is a 4,200-square-foot special event space adjacent to Western Lake that is garnering rave reviews with its spacious interior and outdoor pool area for weddings and receptions. With a reputation for perfection, the personal WaterColor Wedding Coordinator will oversee every detail. http://www.stjoeclub.com/weddings, 850.534.5004
Eden Gardens State Park
Eden Gardens State Park located in Point Washington is a setting off the cover of a romance novel. Here the Wesley Mansion, circa 1897, is the backdrop to weddings. The enormous live oak - dripping in Spanish moss is dubbed the "Wedding Tree," Here, the outstretched limbs is the most popular place for weddings and serves as canopy for exchanging vows. Eden also boasts a pavilion (maximum occupancy of 100) near the "secret garden." www.floridastateparks.org/edengardens/default.cfm, 850-267-8320
Hibiscus Coffee & Guesthouse
Nearby Grayton Beach is a short walk from the Hibiscus Guesthouse making this venue suitable for intimate receptions or weddings. The "Backyard of Love" is nature at its best… perfect for approximately 75 wedding guests. Here, live oaks serve as a natural "ceiling" for star gazing after sunset. There is a stage for live performances and the onsite wedding planner can recommend some of South Walton's finest caterers. www.hibiscusflorida.com, 850-231-2733
http://www.visitsouthwalton.com/
---
There are no comments yet.
AFFILIATE LINK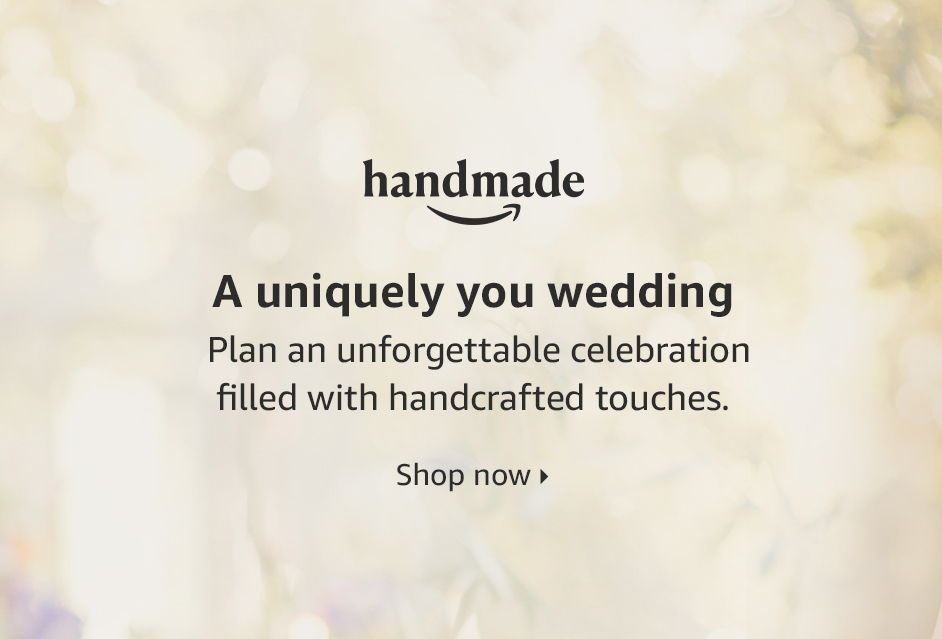 ---
Popular Venue Searches
---
ADVERTISEMENT