Coles Photography
Average Rating: 5.00 out of 5
(2 Reviews)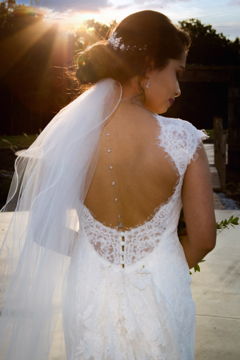 ---
Photography for me is not looking, it's feeling. If you can't feel what you're looking at, then you're never going to get others to feel anything when they look at your pictures."
Wedding photography should illustrate a story. As your photographer, we tell your story as honest and creatively as we see it. It's our job to get lost in the moments of the day; to see those priceless memories that are often missed.
The portraits captured are meant to tell the dynamic stories of two beautiful people becoming forever Husband+Wife. One moment at a time, I strive to provide the highest quality photographs and products to our clients. Though always professional, we provide a fun, light-hearted atmosphere to capture those blissful moments in life.
For over twelve years this has been our work; it has brought us so much joy and happiness that we would love to share with you.
Frequently Asked Questions
Question: How long do you stay at the wedding?
Answer: We arrive 1hr before the bride and we don't leave until the bride leaves.
Question: How long before we receive our photos?
Answer: You will receive all photos on flash drive and on internet 1 week after your wedding date.
Question: Do you have an assistant?
Answer: Yes my assistant is there to make sure all moments are captured and to make sure everyone is in the right please doing the photo session. This make the session move quickly.
Rates / Packages
Our Prices Starts at $800-$2300. We can also taylor make a packges to fit your buget.
Tagged in Posts
Share with Family & Friends
Galleries & Reviews
Contact Info
Tags
Photographers
---
Member Since May 15, 2021
Review This Vendor