The Carmichael House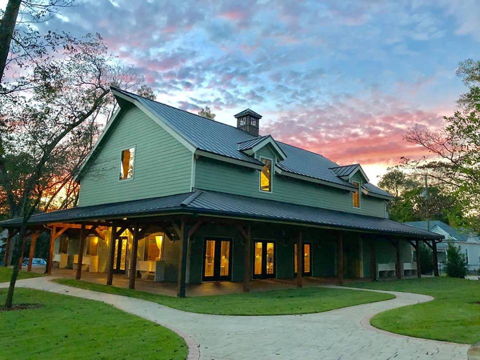 Login
to view additional information such as contact info, photos, videos, and more about this business.
---
Memorable Weddings and Events at a Historic Mansion
This premier venue is a Victorian treasure with unique features to make your special event a one of a kind dream come true! The facility includes the Queen Anne Victorian home, original barn, servants' quarters, and smokehouse that are all listed on the National Register of Historic Places. Additionally, we offer a gazebo and veranda for outdoor ceremonies. The grounds have been lovingly landscaped to include a Tranquil Garden complete with pond, benches, flower lined trellis and more; a lovely shaded resting area complete with fountain; a fire pit; and beautiful flower gardens. Our Event Hall complements the mansion and grounds with a large reception area that is perfect for any wedding or event. It offers a floor to ceiling stacked stone fireplace, a beautifully designed permanent bar, a loft area overlooking the main floor that can be used for many purposes, and stunning chandeliers that add to the beauty of your event. We are hosting weddings, reunions, picnics, holiday parties, corporate meetings and all types of events in these graceful and inviting environs. We are dedicated to superior customer service, making your event distinctive and unforgettable. Be sure to book your "Memorable Event at a Historic Mansion" and reserve your date early! We look forward to showing you our historic jewel and breathtaking grounds!
Guest Count Info
Guest Min: 10
Guest Max: 225
Recent Stream Posts
Tagged in Posts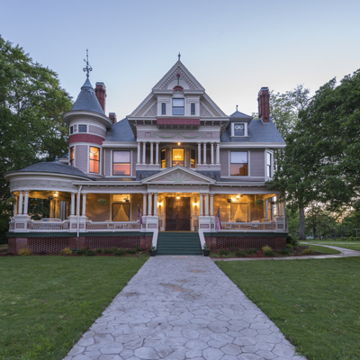 Login
to view additional information such as contact info, photos, videos, and more about this business.
Location
The Carmichael House
149 McDonough Road
Jackson, GA 30233
Tags
McDonough / Stockbridge Wedding Venues
All-inclusive
Farmhouses, Wedding Barns and Ranches
Historic Homes and Mansions
Historic Sites
Outdoor Weddings, Parks & Gardens
Wedding Venues
---
Review This Vendor
You may also like these venues...