Wedding signs are a necessity these days no matter what size wedding you are having. Wedding signs help guests navigate the different areas of your wedding - welcome sign, gift table, seating chart, guest book, open bar, parking, restrooms - you name it!
High End Budget? Hand painted is the way to go!
If you have a healthy wedding budget you might hire a calligrapher or stationery designer to design a unique logo or monogram for your wedding and have that added to all of your signs.
You could also hire a professional calligrapher to hand-paint your signs. Dreamweaver Calligraphy and Events in the Atlanta area, can hand paint signs on many different surfaces - wood, mirrors, chalkboards etc. I imagine Maren could paint on just about anything!
Here are a couple of hand-painted signs from Maren's Dreamweaver Calligraphy and Events profile on AtlantaBridal that show off her custom hand-painted signs: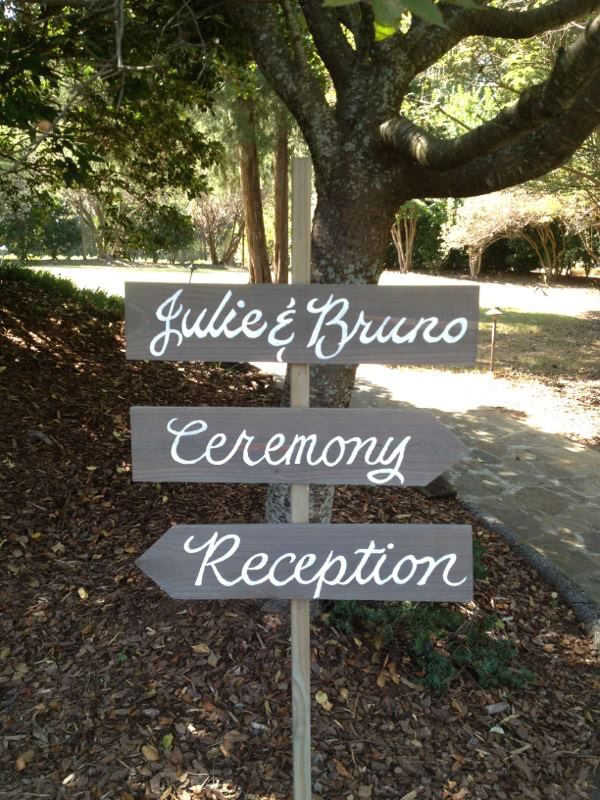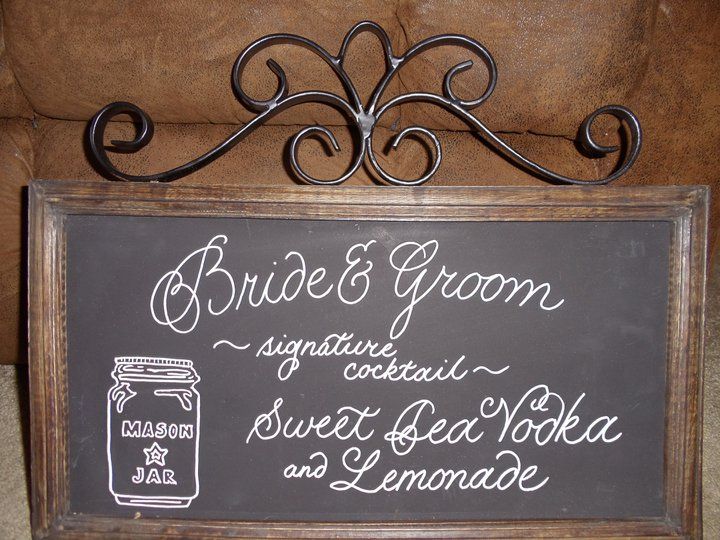 Tighter Budget? Pre-printed is an option
Let's face it, we all don't have the budgets to have everything for our weddings custom made. If this is you, you can find many great pre-printed acrylic and wooden signs here (link opens new browser).
Neon Signs are Fun and Trending
Click on the photo - this particular sign was just on sale on Amazon!
Rustic Printed Signs
This set of rustic acrylic pre-printed signs are cute and affordable.
Custom Wooden Welcome Sign
This sign is affordable and has great reviews!
You can find more affordable wedding signs like these on the link below.
*Disclosure: I only recommend products I would use myself and all opinions expressed here are my own. The link on this post is an affiliate link which means that AtlantaBridal may earn a very small commission if you purchase through this link - but there is no additional cost to you. Every little bit counts and we appreciate your support!