1826 at Stowers Farm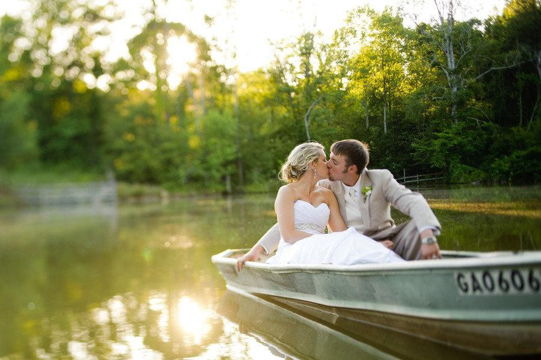 ---
Make New Memories on Our Historic Farm!
Stowers Farm has been around for over 200 years and is the perfect setting for weddings, rehearsal dinners, and special events. The pastoral landscape provides a romantic atmosphere for your unique events. From casual to elegant ceremonies, our family-run business will bring life to your special moments. We honor the historical significance of our venue by offering an open and preserved space surrounded by rolling hills and pastures, allowing you and your family to savor decades of history as you make new memories.
Location
Conveniently located directly off GA 400, 2.5 miles north of the outlet mall. From midtown Atlanta to the farm is approximately a 1 hour drive. BY APPOINTMENT ONLY.
The farm has been in our family for five generations. It encompasses the original home built in 1826, a home built in 1890, 2 ponds, and several outer-buildings.
What We Offer
The ceremony and reception space is assembled near a quaint pond and historic buildings. Other amenities included:
Original horse barn backdrop dating to the late 1800s.
2 original 1820s corn cribs.
Use of 5 acres with a pond, deck and alter under a 200 year old Oak tree.
Cow barn, hen house, smoke house, woodshed, windmill, original country store from 1920 (which sold tobacco, salt, sugar, kerosene and basic commodities), sorghum cane press to make syrup, bee hives, trails and fruit trees.
Large, flat, grassy area for a tent, tables and chairs.
Parking attendant and venue manager for the day.
Shed roof for caterer's prep area.
Cornhole and fire-pit areas.
Guest Count Info
Guest Min: 50
Guest Max: 250
Frequently Asked Questions
Q: What's included in your starting rental fee?
A: 5 acres of beautiful land surrounded by a pond, historic buildings and horses, with 4 possible locations for your ceremony. Valet, free parking, Corn hole, fire-pit area and a venue manager. For additional fees we will manage the tent, chairs, tables, linens and tableware.
Q: Do we need to purchase wedding insurance?
A: We highly suggest you purchase day-of insurance. Here is a list of suggested providers.
Best Overall: Travelers Wedding Insurance
Best for Basic: Markel Specialty
Best for Last-Minute Changes: Wedsure
Best for Wedding Liability Coverage: WedSafe
Best National: Event Helper
Best For Members of the Military: USAA
Q: How many hours are included in our booking?
A: 12 hours.
Q: Do you have accessible facilities?
A: Yes, our facilities are wheelchair accessible.
Q: Do you have on-site parking?
A: Yes.
Q: What's your cancellation policy?
A: All payments made including deposits, are non-refundable if cancelled 30 days prior to the wedding day. If you cancel your event within 90 days of your booked date, we'll bill you one half of all estimated charges.
Q: What is your peak season?
A: April, May, June, September, October, and beginning of November.
Q: Can we bring our own alcohol?
A: We prefer that you have a licensed bartender. However, if you do not, we require you to obtain a serving license and acquire wedding insurance.
Q: How do we get to your venue from the nearest airport?
A: We are 60 miles north of Atlanta. You can reach our venue by private car or taxi.
Q: Are there things to do nearby?
A: Yes! Please find a list of places to golf, shop, hike, fish, swim and eat here.
Q: Do you have tables & chairs?
A: We can add this package to the base price.
Rates / Packages
Packages available to include tent, chairs, tables, linens and tableware.
Monday – Thursday Weddings, unlimited guests, 12 hours – $2,000
Friday Weddings, unlimited guests, 12 hours – $2,500
Saturday Weddings, unlimited guests, 12 hours – $3,500
Sunday Weddings, between 11am – 6pm, 50 – 100 guests – $2,500
Weekend Package, Friday Rehearsal, Saturday Reception, Sunday Clean-up – $7,000
Please note that we may be adding services and amenities in the future, therefore, prices are likely to change.
Tagged in Posts
Share with Family & Friends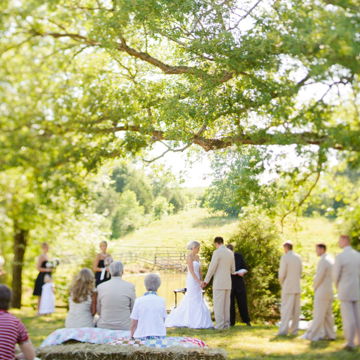 Galleries & Reviews
Contact Info
Location
1826 at Stowers Farm
501 W. Stowers Road
Dawsonville, Georgia 30534
Tags
Lake Lanier / Gainesville Wedding Venues
North Georgia Wedding Venues
Allow Outside Alcohol (BYOB)
Allow Outside Catering
Farmhouses, Wedding Barns and Ranches
Historic Sites
Lakeside Weddings
Outdoor Weddings, Parks & Gardens
Rehearsal Dinners
Weddings on the Water
Wedding Venues
---
Member Since May 16, 2023
Review This Vendor