Imagine a place waiting for three centuries to provide a sensory celebration for your first days of forever. Here, you can meander along cobblestone streets surrounded by mansions and Revolutionary War structures--still intact. The next day, explore art galleries, shops, restaurants, and gardens with narrow paths, then, sail around the harbor for pure relaxation. Come dusk, board a private horse-drawn carriage where the driver becomes practically invisible while the sounds of the clip-clopping horses become your preferred audible. Your perfect honeymoon destination--Charleston, South Carolina, a city where history and romance have conspired to attract couples from around the globe.
Hotel Bennett
Hotel Bennett (pictured above - photo provided by Hotel Bennett), with its world class accommodations and touches of southern charm, have intertwined to bring newlyweds the ideal honeymoon accommodations. Your honeymoon should be your time to indulge in a hotel with sophistication--topped with luxurious amenities. Overlooking Charleston's historic Marion Square, Hotel Bennett is in the heart of downtown Charleston. The hotel features vibrant and classical architecture overlooking stunning scenery.   The awards and accolades speak to the excellence of the property with AAA Four Diamond (2022) and awarded Top 500 Hotels in the World by Travel + Leisure (2022 and 2023).   Upon arrival, guests are greeted by a magnificent double-sided staircase. The foyer will delay you every single time you pass by with the remarkable detailed mural of the city's early days. In the center, an elaborate, live flower arrangement is so tall, it invites you to gaze upward. Notice the stunning chandelier enveloped by the elegant staircases.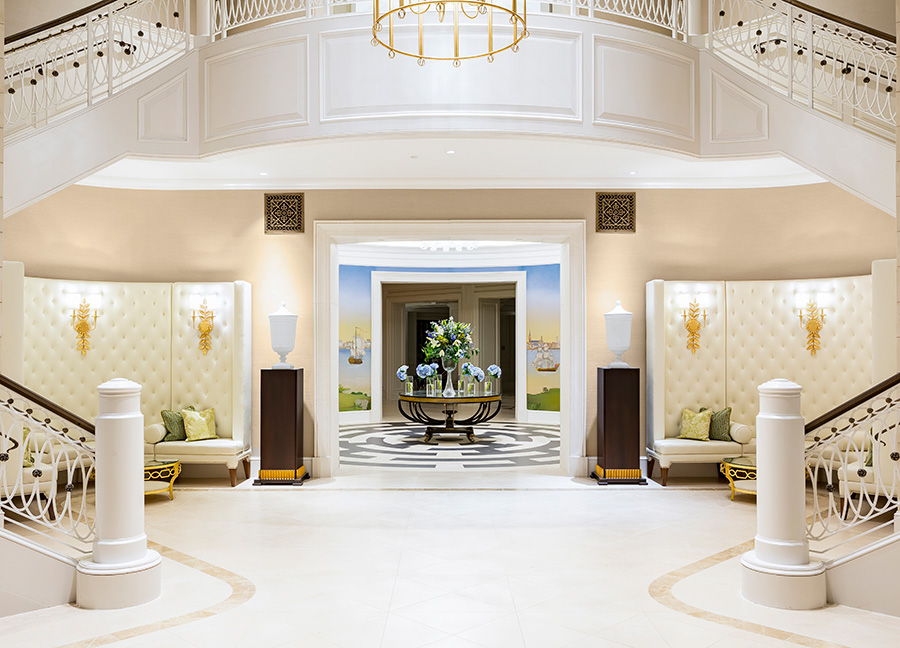 Photo provided by Hotel Bennett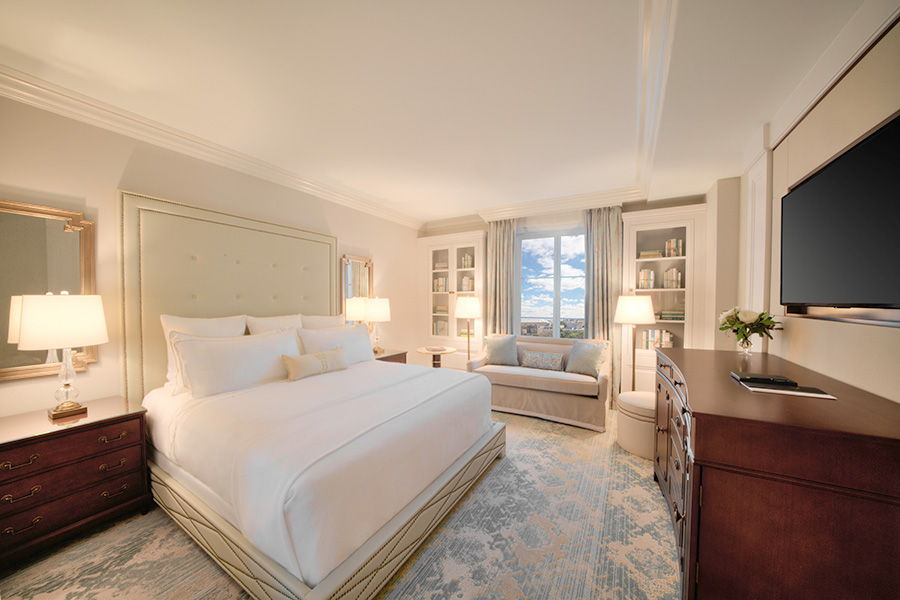 Photo provided by Hotel Bennett
Hotel Bennett evokes visions of grand European hotels, but there are modern touches throughout--complete with genuinely warm hospitality dispensed from the entire staff. The hotel features 179 guest rooms and suites. We lodged in a Deluxe King Suite. I flung open the door and was first impressed with built-in bookcases with dozens of books; many of the books were by local authors. The suite made us feel welcome from the moment we arrived. The rooms have the finest bedding and a soothing color palette for relaxation. Press the remote and the floor to ceiling curtains will open to reveal one of the most romantic cities in the world. Reserve suites boasting views of Marion Square, King Street and Saint Matthew's Church. Charleston has been tagged, the "holy City" because of its history of religious tolerance and various places for worship--complete with soaring steeples.
If you want to kick it up a notch, reserve the Ambassador or Presidential Suite featuring balconies. All suites feature upscale amenities such as flat-screen TVs, Nespresso machines, and complimentary Wi-Fi. Be sure to ask about the King's Club with over-the-top amenities. The bathrooms should be renamed, "sanctuaries." Far from the ordinary, these spacious marble-clad rooms come with large glass showers and deep soaking pedestal bathtubs. Management could easily give couples a written guarantee that the suites will captivate you into a desired post-wedding state of relaxation you crave.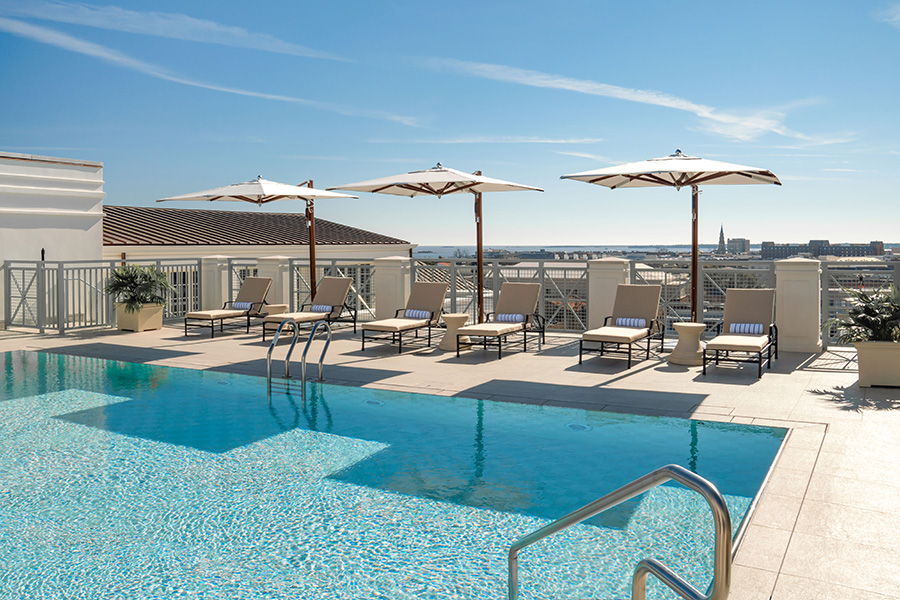 Photo provided by Hotel Bennett
Enjoy the rooftop pool with cabanas, decked out with a daybed, television, and a nearby bar. Untie the canvas and enjoy your private world. Be sure and reserve a treatment in the hotel's luxury spa, and go ahead and indulge in freshly-made pastries from the French patisserie.
Camellias and Gabrielle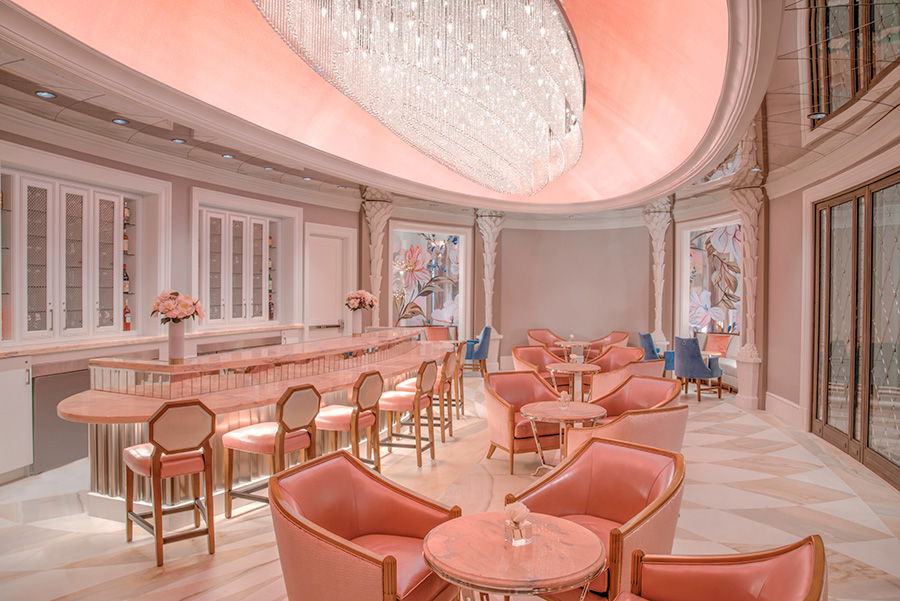 Photo provided by Hotel Bennett
Camellias, a stylish Champagne bar, features reclaimed pink marble and a mirrored ceiling. The visual allure of Camellias is created in-part by the elaborate, sparkling chandelier cavorting with the unique oval space enhancing the famous pink hues.  Try something different and reserve Afternoon Tea here as well. Camellias was named "Most Instagrammable Restaurant in South Carolina" by Food Network. Enjoy, charcuterie, local seafood, and homemade desserts.
Hotel Bennett's signature restaurant, Gabrielle, has a reputation for fine dining in Charleston. The Gabrielle terrace overlooking Marion Square Park, the most famous green space in Charleston, creates an ambient romantic dining experience with soft, outdoor lighting and views of St. Matthew's Church. The church lit at night is an undeniable majestic wonder.  We both started with She Crab Soup and Strawberry Salad—delicious. You cannot go wrong with the fresh fish of the day and my husband declared the Shrimp and Grits (a Lowcountry staple) was delectable.
For those who would like a honeymoon and destination wedding venue, Hotel Bennett's Piazza and Observatory are very popular for couples seeking an intimate wedding experience. The hotel has the amazing Crown Ballroom for larger weddings. Indulge your guests in a setting that is upscale and warm with local art pieces and architectural statements as well as design details like cypress and copper accents. The hotel has combined every romantic element to ensure your first days as Mr. and Mrs. are everything you have envisioned.
Exploring Charleston and Beyond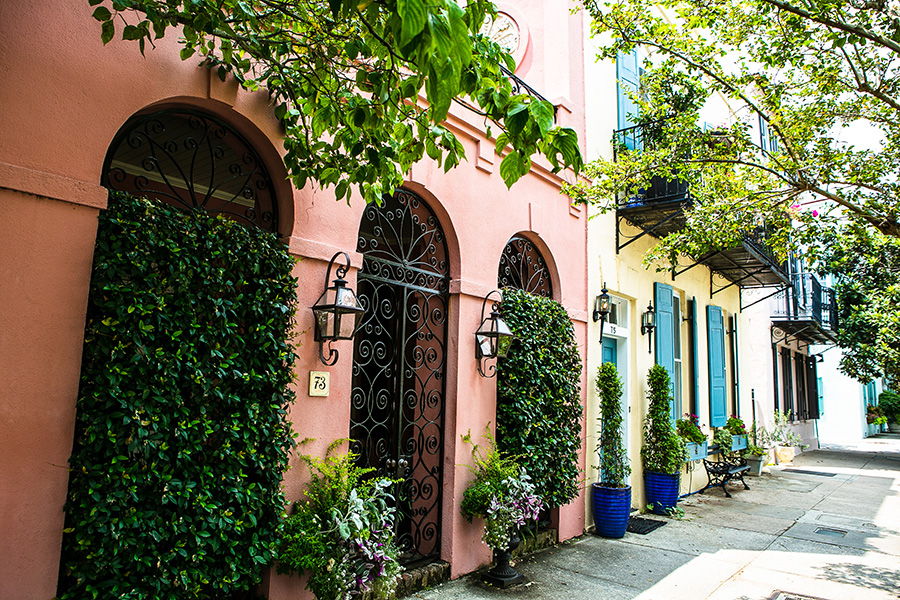 Photo provided by Larry Holloway Photography
From the front entrance of Hotel Bennett, you can explore romantic spots from cobblestone streets lined with restaurants and shops to nightlife. Ask the hotel's concierge to point out Charleston's romantic forgotten lanes and allies. Our favorite is Stolls Alley leading to a secret passageway that funnels you onto the Battery.  Beach lovers should plan a day trip in advance to nearby Folly Beach where you can rent a surf board or watch the pros. There is something exceptional about this city where the people are mannerly, helpful, and engaging—complete with a generous dose of southern charm. It is no surprise Charleston has received the title of: 2023 World's Best Awards' favorite cities in the U.S. category for the 11th year in a row.
Most Romantic:  Everything Zen Sailing Charters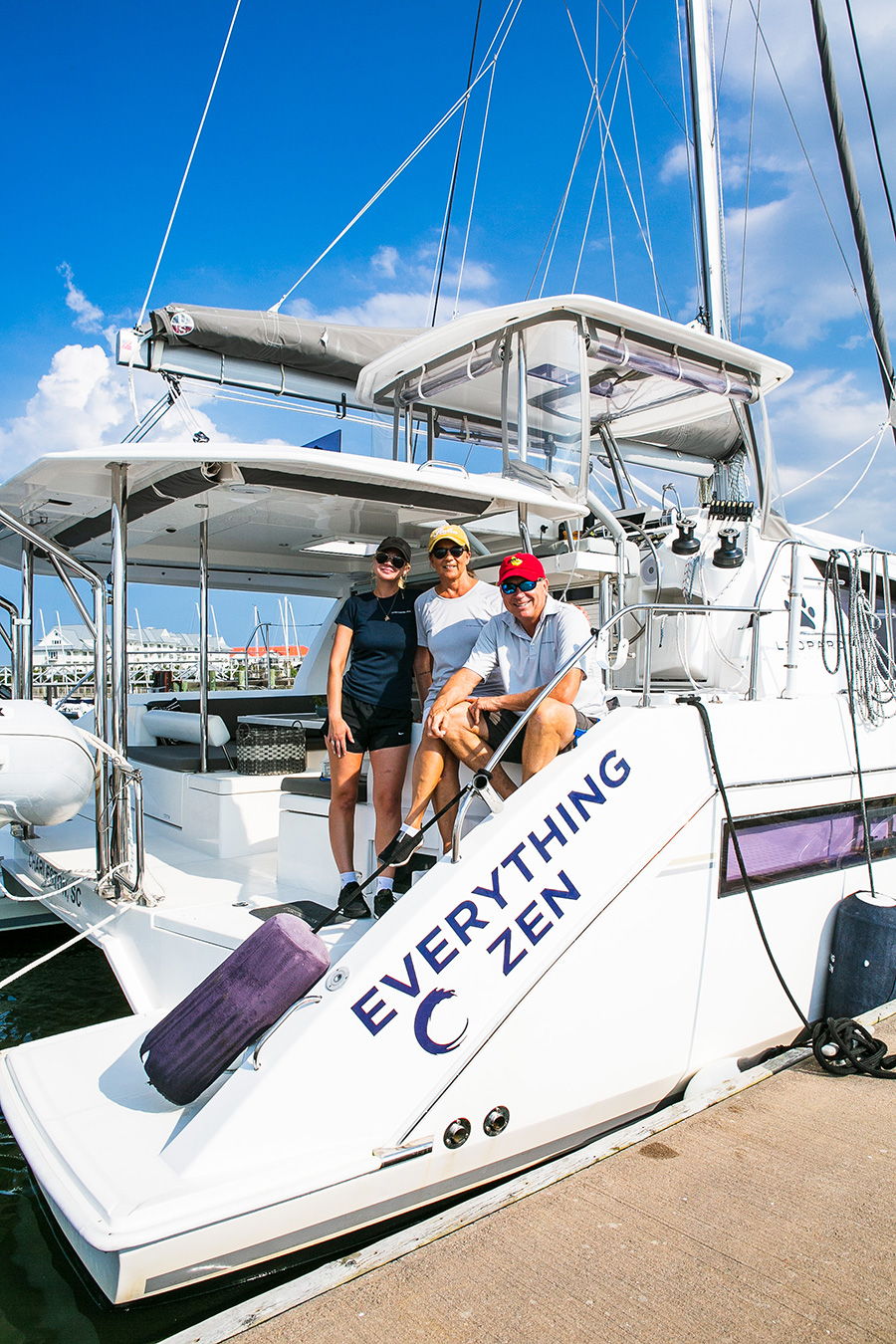 Photo provided by Larry Holloway Photography
Our favorite activity in Charleston was an exclusive private harbor sail on the 40-foot catamaran, Everything Zen. The friendly crew, Todd Gallati and wife Kathy, captain all charters.  Reserve before the wedding for a relaxing expedition where the gentle waters around historic Charleston Harbor will lull you into relaxation. With cushions on the bow and music of your choice playing inside, this experience will be the most memorable of your honeymoon. I recommend the sunset cruise. Imagine… engines off and sails full—gliding toward the sunset. Ask about customizing your trip with a variety of amenities including collaborations with chefs for special catering.  Located at Charleston Harbor Marina, couples will enjoy stunning views of Charleston Battery, Fort Sumter, Waterfront Park, and other sites only seen best from the water. Our guest Steward was Maddison Stalker, from the TV reality show, Below Deck.
Dining in Charleston
The restaurants are remarkable in Charleston—earning the city a well-deserved reputation as a foodie town.
Dine while enjoying the ambiance of heart pine floors, exposed brick walls, and soothing live entertainment at High Cotton.  Mark Horton's mesmerizing painting begs you to walk into the scene of marshlands—pure Low Country.  Ask in advance to sit at the exact table used in the film, The Notebook. I could envision Noah, (Ryan Gosling) staring at me through the window. Try the buttermilk fried oysters, truffle-parmesan fries, and Low Country boil—delectable.
King Street's, Miller's All Day   is the place to start your day.  The menu offers all-day breakfast and focuses on traditional Southern fare and specialty produce from Johnman's farm.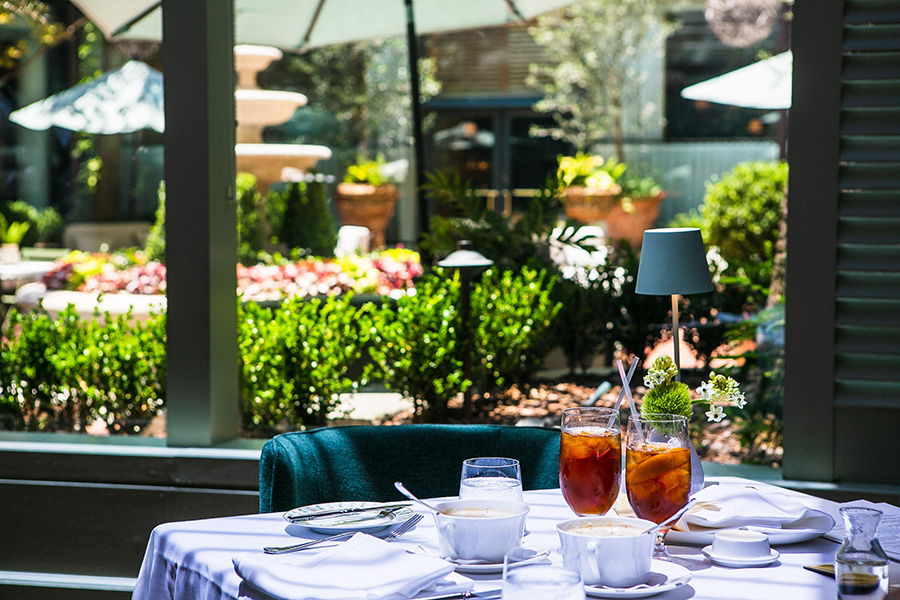 Photo provided by Larry Holloway Photography
One of our favorite places for lunch was the Palmetto Café. Their Peach Tea with simple syrup is renown. Dine al fresco in the courtyard or indoors in a luxurious garden-style setting.  The Low Country She Crab Soup and Baby Gem Salad were perfect. Savor Four Diamond dining with Braised Lamb Shank with Grilled Vegetable Salad.
Dine where the locals go at Leon's Oyster Shop.   Known for serving fresh seafood and fried chicken, the restaurant is housed in a refurbished garage, so come casual. The Chargrilled Oysters with parsley and parmesan and the Fried Chicken sandwich were great.
If it is a sandwich you crave, visit Bodega, where you can order a lunchbox meal and enjoy a picnic while exploring the parks in Charleston. Try the delicious Chicken Salad with fries, and of course, a cookie!
Just outside town, dine in Middleton Place Restaurant, a restaurant that dates to 1928. Overlooking the Ashley River, the atmosphere and Low Country dishes are amazing. Ask about a picnic under the stunning oaks.
Shopping, Historic Sites, Museums and Parks
The best way to understand the pulse of the city is to head over to Charleston City Market, one of the oldest public markets which dates to 1804.  Be sure to purchase a coveted Sweet Grass basket, one of the nation's oldest handicrafts for your home. City Market   currently houses more than 140 permanent merchants. You will find dozens of local artists here showcasing their unique crafts and art.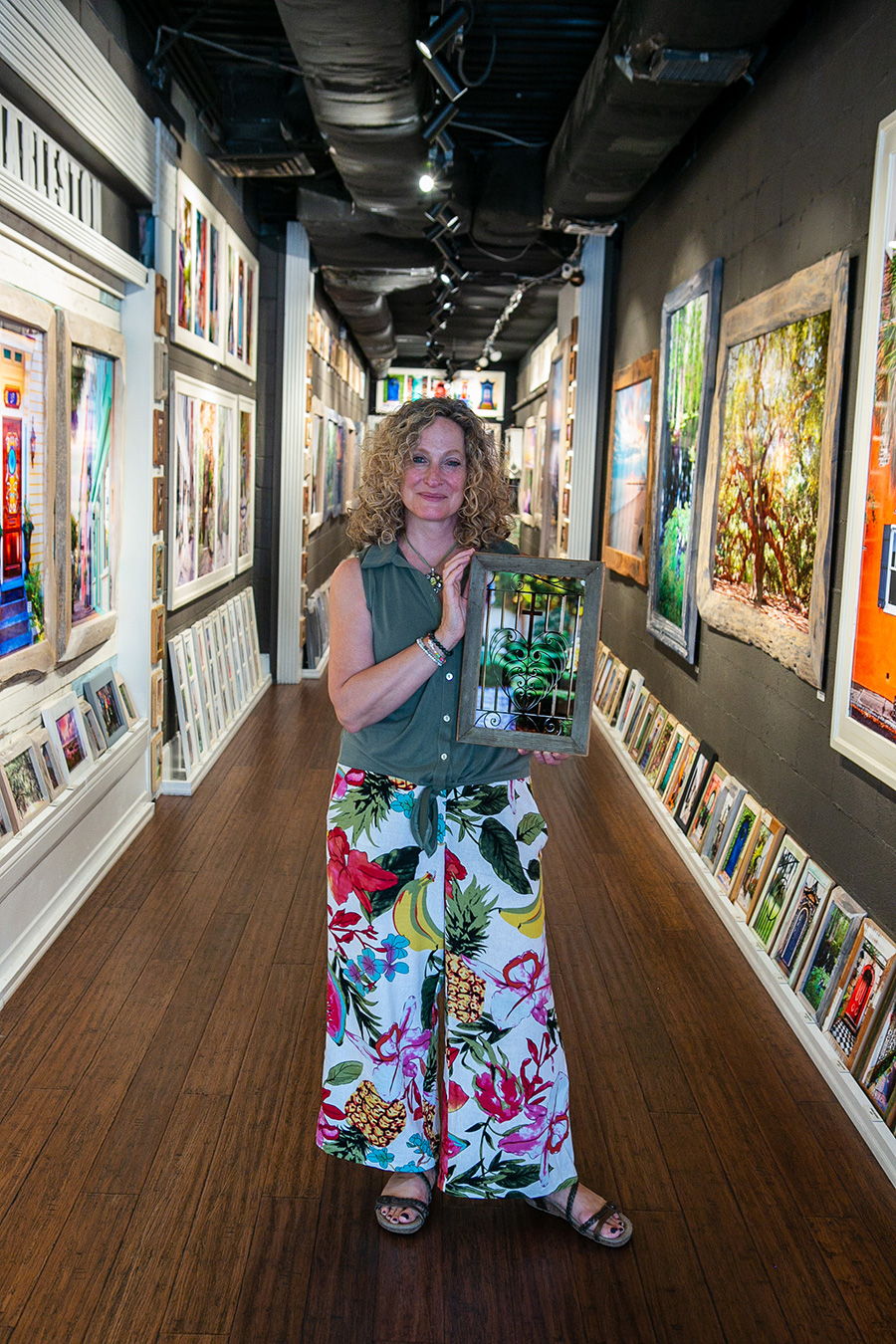 Photo provided by Larry Holloway Photography
Our favorite shop on King Street was imagesCharleston. This is photography/art at its best. Many of the items have frames from reclaimed area buildings—take a piece of Charleston back home. The Cross My Heart piece is perfect for newlyweds.  Phillip Simmons was a famous African American blacksmith in Charleston. His detailed iron gates are sprinkled throughout the city. The original Heart Gate can be found along 91 Anson Street. Visit Gibbes Museum of Art,  home to the foremost collection of American art. The International African American Museum — decades in the making - is a must-visit. In addition to more than 700 artifacts from the 17th century to present day, the building also houses the Center for Family History, a genealogy and ancestry resource center. The museum tells the unvarnished stories of the African American experience across generations.  
The Battery, White Point Gardens, Rainbow Row and Historic Houses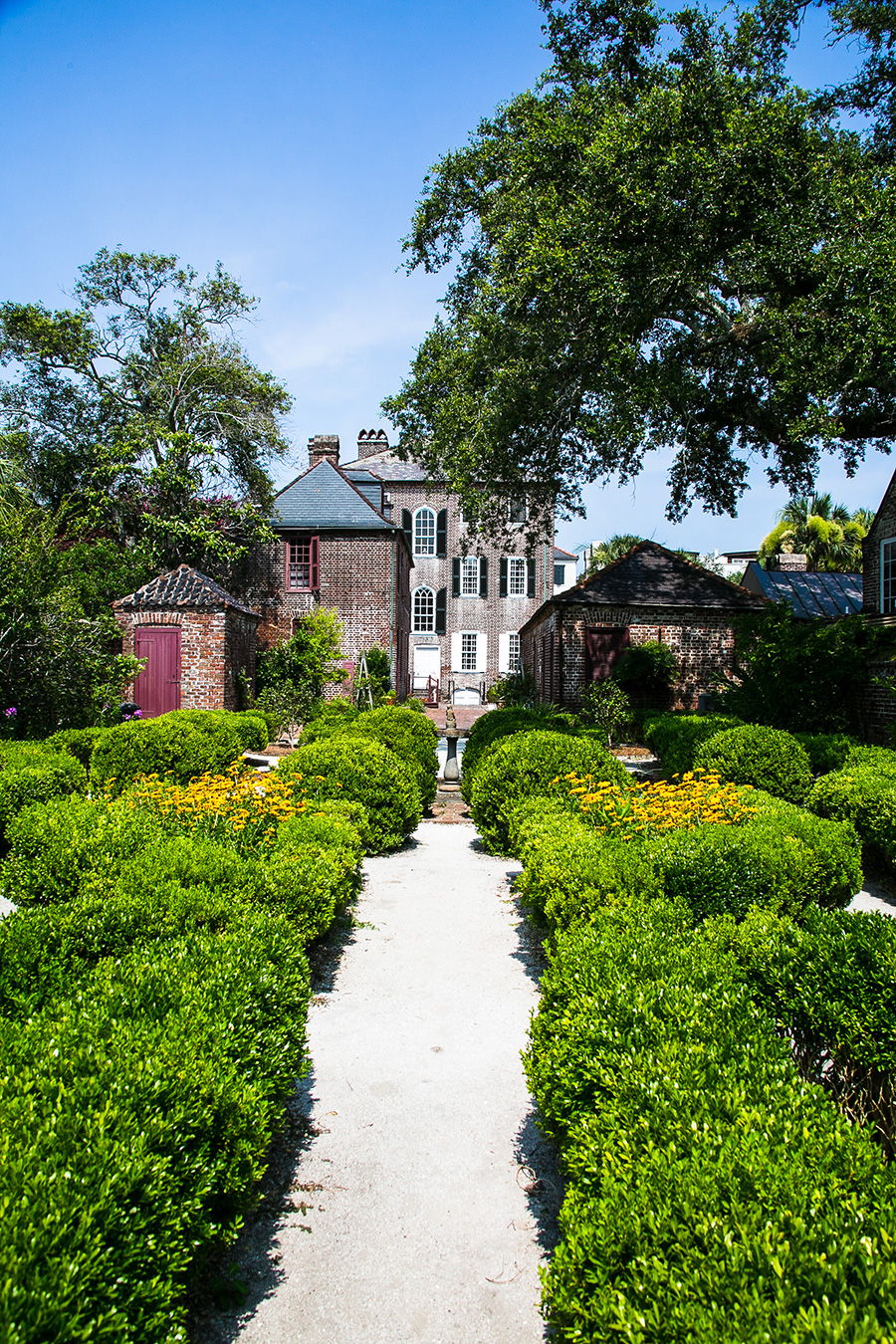 Photo provided by Larry Holloway Photography
The Battery is a historic landmark defensive seawall where you will find couples gazing at Charleston Harbor with elegant historic houses in the background. White Point Gardens is great for a picnic and is the location of Charleston's iconic Pineapple Fountain.   A "selfie worthy" spot is Rainbow Row. Located on East Bay Street, is a row of 13 historic homes painted in bright pastel colors. This area is one of the most photographed in Charleston. The Heyward-Washington House Museum was fascinating. It was built in 1772 for Thomas Heyward, Jr., a signer of the Declaration of Independence. George Washington was a guest here when he visited Charleston in 1791. Take a walk in the formal gardens in the rear. Tour the Edmondston-Alton House that was built in 1825, and has a commanding view of Charleston Harbor from the piazza.  While waiting for the tour outside, sit on the Joggling Board that slightly jiggles. They were also known as courting benches and date back to 1804.
Beyond Downtown Charleston
Visit the beautiful Angel Oak tree which is considered the largest Southern live oak tree east of the Mississippi River. The famed tree is located on Johns Island and estimated to be 300 to 400 years old and stands 65 feet tall. It measures 25.5 feet in circumference.  This natural wonder is a historical site and focal point of one of the City of Charleston's public parks. It produces shade that covers 17,200 square feet. Over 400,000 people a year journey to see Angel Oak.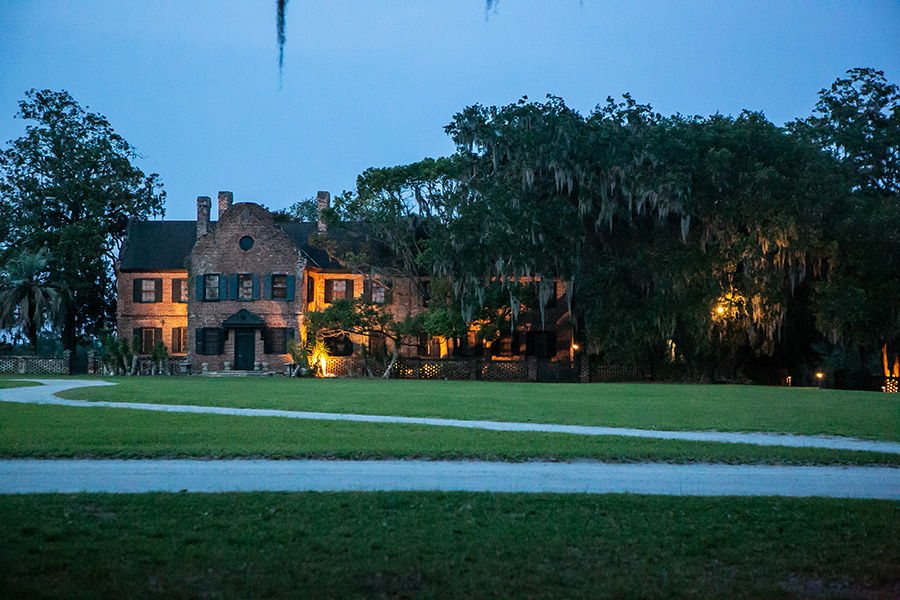 Photo provided by Larry Holloway Photography
Reserve a trail ride on horseback at the Middleton Equestrian Center. No experience is necessary for the Middleton Equestrian Center's approximately one hour guided and narrated horseback riding tour. Experience Middleton Place, America's oldest landscaped gardens—laid out in 1741. The gardens were the scene of the Britisher's Ball in the film, The Patriot. Notice a hand-written letter from Abraham Lincoln encased in the house tour.
Noticeably absent in your Charleston honeymoon is skyscrapers and a big city vibe. Instead, the most important days after you say "I do" will be filled with slow lingering days of romance for making memories that will last a lifetime. For the best tool to plan your honeymoon, visit  www.ExploreCharleston.com