2000 A. D. Inc., Concepts In Floral Art
Average Rating: 4.98 out of 5
(65 Reviews)

---
Originality defines an individual. Personality is the essence of expression. Our floral designs celebrate you, delighting your circle of admirers.
You have always known what you wanted. Only a matter of time until it was yours.

You prefer leading to following, which allows an unobstructed view when looking ahead.

Your style will never know compromise, as you would rather do without than make do.

You have successfully separated the men from the boys, and in the process uncovered Mr. Right.

It comes as no surprise that your selection of wedding professionals is based on an expectation of excellence related to quality, care & integrity.

2000A.D. Inc., Concepts In Floral Art offers each bride the opportunity to create the wedding she has always imagined. Our collective experience fuses flowers with fashion and design, resulting in the ability to provide our brides with a perspective that is unique to Atlanta.

We focus on each bride individually and develop design concepts that she has inspired. We listen to our brides, maintaining a collaborative partnership based on trust & confidence.
Recent Stream Posts
Share with Family & Friends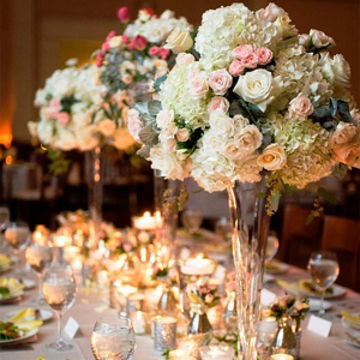 Galleries & Reviews
Contact Info
Location
2000 A. D. Inc., Concepts In Floral Art
637 North Central Ave
Atlanta, Georgia 30354
Tags
Florists
Lighting & Decor
---
Member Since Nov. 16, 2008
Review This Vendor