Englund Estate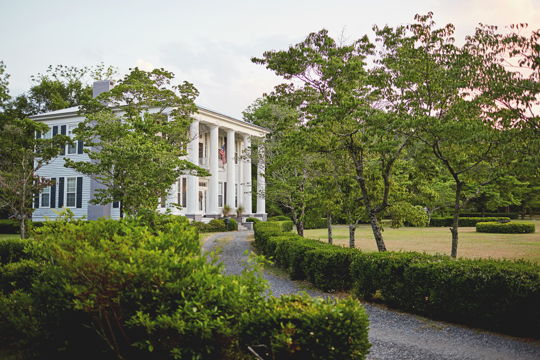 Login
to view additional information such as contact info, photos, videos, and more about this business.
---
Wedding & Event Venue
This two-story Antebellum-era home, considered a Greek Revival, was built in 1840 and sits on nearly 4 acres, much of which a formal boxwood garden, perfect for receptions beneath a string of lights. The inside of the home has hardwood floors, crown molding and chandeliers, with a beautiful stained glass entry into our twelve foot wide hallway. The gorgeous curving staircase takes brides onto the second floor and out the balcony overlooking the front lawn for that picturesque view.

Our ceilings are fourteen feet tall, and our bridal suite has a beautiful marble fireplace with access to a private bath with clawfoot tub. The brides room is softly decorated, with space to move about with her bridal party. Our grooms/groomsmen have access to separate den space as well, complete with a grand piano, poker table & 55 inch TV. We have seating options indoors for the immediate family as well, until the festivities begin outdoors.

What happens outside these walls is where the day unfolds. Our venue offers a multitude of ceremony location options, including the front steps of our Southern Mansion, with 6 fluted columns and a grandeur presence. Our front lawn delivers an open space with a circular hedge surrounding a fountain, on a quiet street with minimal traffic.

If you prefer a more nature driven option, our backyard hosts a 25,000 sq foot formal boxwood garden, and a beautiful wide row of paired pecan trees. While we feel the most beautiful reception space would take place with linen draped round tables within the boxwood hedges, we invite you to tour the grounds yourself to create your own vision. We partner with many rental companies, and have a day of coordinator to help the events unfold smoothly with every wedding. We also have several planners to refer you to if you would like more help in your planning & decorating process. Until we have added permanent structures for rain options on site, we highly encourage/recommend tent rentals, which make for a beautifully whimsical feel, amidst the greenery of our grounds.
Guest Count Info
Guest Min: 25
Guest Max: 150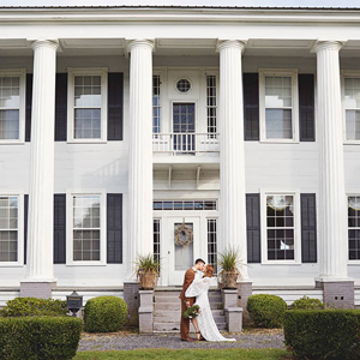 Login
to view additional information such as contact info, photos, videos, and more about this business.
Location
Englund Estate
152 College St
Cuthbert, Georgia 39840
Tags
South Georgia Wedding Venues
Historic Homes and Mansions
Historic Sites
Outdoor Weddings, Parks & Gardens
Wedding Venues
---
Is This Your Business? Keep it up-to-date!
Review This Vendor
You may also like these venues...