Reviews of Stone Mountain Strings
Average Rating: 5.00 out of 5
(9 Reviews)
Deb Proctor
Wedding Date: Oct. 30, 2021
The most beautiful music—set an elegant tone for our twilight garden wedding. So easy to work with in picking just the right music—100s of selections on website with audio previews! Stone Mountain Strings added the perfect elegance to our twilight garden wedding and post wedding cocktails!
Posted: Nov. 15, 2021, 5:17 p.m.
Addison R. T.
Wedding Date: Oct. 5, 2021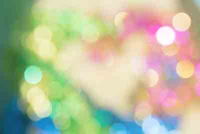 My husband and I hired Carla J. Boardman and the Stone Mountain Strings for our ceremony at the Atlanta History Center (Swan House) on June 12, 2021. We went with their string quartet and I am so glad that we did! Carla and the whole team was absolutely wonderful to work with. Though they had plenty of songs to choose from, I did want to feature Lauren Daigle's You Say in advance of the processional. Carla and team worked with my singer directly to prepare the music and practice for the performance at no extra cost. In addition to the overwhelming talent they brought to the table, their accommodation was especially appreciated! I would recommend the Stone Mountain Strings for any wedding!!
Posted: Oct. 5, 2021, 3:36 p.m.
Stoddart/Young Wedding
Wedding Date: Sept. 25, 2021
Stone Mountain Strings performed at both the wedding ceremony and the cocktail reception. They were fantastic to work with, very professional and needed very little direction, they just set up, rehearsed and performed beautiful music for the ceremony. The pre-selection work was easy and they had some very specific music for the couple. I received so many compliments on the music from the guests attending and in the reception area, it was a perfect amount of background music, people could still talk and enjoy the sweet sounds! I highly recommend this group, a real pleasure to work with and music was wonderful. 5 stars!!!!
Posted: Sept. 30, 2021, 11:17 a.m.
Susan Smith
Wedding Date: Nov. 21, 2020
Thank you, Stone Mountain Strings, for doing a such lovely job playing music for our wedding ceremony. It was absolutely perfect!
Posted: Jan. 26, 2021, 9:57 p.m.
Mr and Mrs Lawrence
Wedding Date: March 30, 2019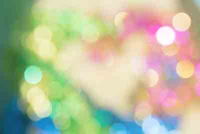 Thank you Carla, David and Eric for the lovely music during our wedding ceremony. So many of our guests told me how much they loved the music. As the bride I knew I wouldn't get a chance to hear them play much before the ceremony so we made sure to have them play a song during the ceremony too - highly recommend that so you can enjoy them even more! We couldn't imagine a ceremony without live music, it really made our day so perfect. Best wishes to yall.
Posted: Dec. 4, 2019, 11:21 a.m.
Katie & Jason Kreuzer
Wedding Date: May 17, 2019
We hired a string quartet from Stone Mountain Strings for our wedding this past May. Carla was extremely responsive and they had a large library of music to select from. The music was beautiful and added to the beauty of our day. Highly recommend!

Wedding at Reynolds at Lake Oconee
Posted: Oct. 10, 2019, 8:55 a.m.
Kathy Miller, MOB
Wedding Date: July 20, 2019
Stone Mountain Strings played the Prelude Music and Ceremony music for my daughters wedding. It was just beautiful having a live string quartet play classical music while my gorgeous daughter walked down the aisle.

Wedding at Little River Farm in Alpharetta, GA
Posted: July 29, 2019, 9:24 a.m.
Gina Massey, Very pleased Bride
Wedding Date: May 25, 2019
I highly recommend Stone Mountain Strings, they did our rustic wedding and did a fantastic job! We had a lot of country songs that we needed to be played that was not on there list. Like God gave me you by Blake Shelton and I cross my heart by George Strait and list goes on. Everyone at our wedding love the music they performed. If you book with Stone Mountain Strings you will not be disappointed. They're a talented group & again awesome job on our wedding!!

Wedding at Antique Acres in Bogart, GA
Posted: July 25, 2019, 9:24 a.m.
Nancy Zarbnisky, Mother of the Bride
Wedding Date: July 28, 2018
Stone Mountain Strings are very professional! They will work with you to make your event extremely special and wonder. Everyone at the wedding loved the live music during the ceremony!!

Wedding at The Cotton Gin at Mill Creek
Posted: May 23, 2019, 9:24 a.m.