Reviews of The McGarity House
Average Rating: 5.00 out of 5
(3 Reviews)
Kelly Harbun
Wedding Date: March 26, 2022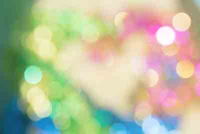 I'm m so glad my daughters BOTH chose The McGarity House after touring many venues. Both girls had their expectations exceeded and their weddings were beautiful. There are other venues in our area (North ATL) however this is the best. Reasonably priced, very professional, flexible and so thoughtful in every detail. The team goes over and beyond to make sure everyone is comfortable and calm. As mother of the brides, I knew I didn't have to worry!
Posted: May 1, 2022, 9:31 p.m.
Kay McMurtrey ~ Mother of the Bride
Wedding Date: Sept. 3, 2010
If you're looking for a 5 star venue for your wedding or reception or both this is the place to have it! This plantation house is absolutely beautiful and the grounds are amazing with all of the apple trees and flowers all around the house. My daughter just recently got married there and she had a very simple wedding with less than 50 guest, but Melita treated us as if we were having 200 guests. It just couldn't have been any better. Anytime I asked her if we could use this instead of that there was no problem at all. It made my life so much easier since we did this in a months time. The pictures turned out amazing as well because most of them were taken outside on the grounds, on the wrap around porch and swings they have and also under the trees. The pictures on the inside of the house were beautiful with every room decorated to the hilt. This place is just fantastic if you're looking for that different and special memorable venue.
Posted: Sept. 22, 2010, 3:33 p.m.
Rhonda Bearden,mother of the bride
Wedding Date: May 28, 2010
The McGarity House did an excellent job. I was very stressed as the mother of the bride because it rained on our day, but Melita, the owner was so prepared. She transitiioned the ceremony indoors and did every thing we requested to make my daughters day beautiful and memorable.I would highly recommend the Mcgarity House because they understand how important it is for every thing to be just the way the bride wants it, they are friendly and professional and provided a great deal of reassurance despite the bad weather.Our daughters wedding turned out perfect. Thanks to Melita and her staff. Rhonda and Keith Bearden
Posted: May 30, 2010, 3:34 p.m.