After Five String Quartet
Average Rating: 5.00 out of 5
(21 Reviews)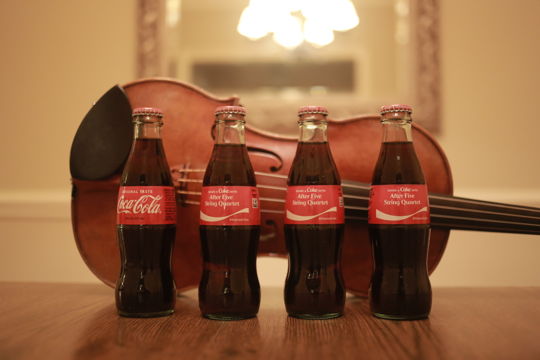 Read Reviews
Login
to view additional information such as contact info, photos, videos, and more about this business.
---
We've performed at more than 400 weddings - and made each one unique! From classical to classic rock, baroque to Broadway, we'll set the perfect tone.
What music do you imagine being played at your wedding? Is it soft and flowing, bright and regal, fun and surprising? Since 1998, the After Five String Quartet has helped hundreds of couples express themselves with music that sets the perfect tone for their special day.
We work hard to give couples exactly what they envision for their wedding ceremony, cocktail hour and/or reception — at an affordable price and extremely high performance level. Our repertoire includes everything from traditional classical wedding pieces to contemporary songs. We accompany vocalists or other instrumentalists on request and also do our best to honor special music requests.
Please visit our website to find out more about us, request a quote, and listen to music samples. Come visit us during a rehearsal for a free mini-concert!
Customer Testimonials
"Thank you so much for all your work leading up to the wedding and for helping make our wedding so perfect! We cannot wait to get the video from the videographer to hear all the prelude songs. 'Sweet Home Alabama' was FANTASTIC!! Everyone was (and still is) talking about it and how cool it was. You guys did such a great job, and we will definitely be sure to recommend you to anyone." — LG, 11/6/10
"I am a professional musician myself so I was very picky about the quality of musicians we picked and this quartet is great! They arrived very early and were very professional. The music was perfect! They gave us a little mini-concert when we were interviewing them, they were quick to respond to emails, and even sent a CD to use during the rehearsal. If there is a song you would like to have played and they do not have it in their library, they will have it written for you at a very small fee. They can even accompany your singers! Great group!!" — SG, 4/3/10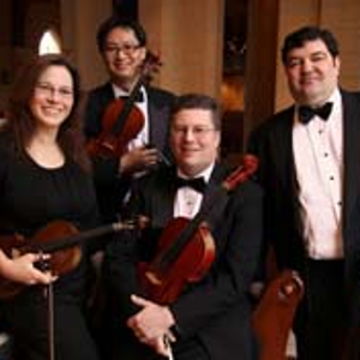 Login
to view additional information such as contact info, photos, videos, and more about this business.
Tags
Ceremony Musicians
String Quartets
---
Review This Vendor
You may also like these businesses...