Reviews of Courtney Goldman Photography
Average Rating: 5.00 out of 5
(29 Reviews)
Brooke & Brooks
Wedding Date: June 11, 2016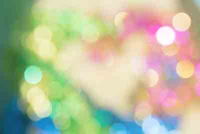 Courtney was amazing! She was easy to talk to and was able to capture exactly what I wanted. We were able to choose what family photos we wanted beforehand, which made it move quickly and smoothly after the ceremony. She was very easy to work with and I look forward to using her again in the future for baby and family photos! And if you brides are thinking about a Boudoir session, she is great and makes you feel very comfortable.
Posted: Oct. 21, 2019, 5:22 p.m.
Kelly
Wedding Date: Oct. 27, 2016
One word - SPECTACULAR! Choosing Courtney as our wedding photographer was the best decision we made, next to getting hitched! ;) She is delightful - professional, but personable, hard-working, and sweet. We have had many family pictures taken with pro photographers, each time more disappointing than the ones before. But Courtney restored our faith in finding someone who can capture not just beautiful pictures, but beautiful MOMENTS. She captured pictures of things I didn't even remember, or know, had happened. And she's invisible! I don't know how she does it, but you forget she's there! She is scooting around, taking shots of everything, without disturbing the events of the day at all. One of my favorite pictures she captured is of my 5yo son snuggled up against me, a little bit nervous about the day, but listening carefully to the officiant's words. She's absolutely amazing, and I will be calling her back for all of our celebratory photo shoots in the future!
Posted: June 30, 2019, 3:09 p.m.
Jenna Britzius
Wedding Date: Dec. 26, 2018
Stress free wedding photos

My boyfriend and I decided to elope over the Christmas holidays and, while we didn't want to stress over details, knew we wanted some nice photos to capture the day. Having met Courtney when she did some work for my employer, I emailed her and was so grateful she made time for us on short notice and for the day after Christmas. We had a great time and everything was very relaxed.

Ceremony at Dekalb County Courthouse Reception at Wrecking Bar Brewpub
Posted: June 25, 2019, 10:45 a.m.
Vicky & Casey
Wedding Date: May 7, 2017
In a few words about Courtney's gift of photography, is that she captured our special moments, the feelings we shared with each other, with our friends & family and the beauty of our special occasion. Our wedding was outside in nature, very casual and now we have all those wonderful memories to hold dear to our heart.

Wedding at Huntcliff River Club
Posted: June 25, 2019, 10:09 a.m.
Gulielma
Wedding Date: July 30, 2016
Courtney is a fabulous, talented, and flexible photographer. My husband and I had several special requests and she was able to accommodate them all. Best of all, she doesn't make the photography all about her--some photogs are total divas and Courtney is all about capturing your special day well so you can go experience your special day--not making you sit for hours and hours!

Ceremony: Tony Run Friends Meeting and Reception: Mt Washington Tavern, both in Baltimore MD
Posted: June 24, 2019, 7:24 p.m.
Hannah
Wedding Date: Aug. 25, 2017
Courtney was so great to work with for our wedding! From the initial contact, to the boudoir session, to day of the wedding, she was always quick to answer my questions (no matter how silly they seemed) and kept me and my family smiling the whole time.

Wedding at State Botanical Garden of Georgia in Athens
Posted: June 24, 2019, 3:15 p.m.
Judy, Bride
Courtney was great in accommodating many special requests and she captured the exact blend of posed and candid shots that tell the perfect story of our wedding.

Wedding at Ansley Golf Club
Posted: June 11, 2019, 3:15 p.m.
Anne
Wedding Date: Oct. 21, 2017
Courtney did a great job before and during the wedding making sure we got the photos we needed. Being so organized beforehand made the process so smooth. The photos were great and I really appreciated the visit post wedding to have the opportunity to see the photos and order some. I know so many brides who years later don't have any photos to share. Courtney was easy to work with and very responsive.
Posted: June 4, 2019, 3:15 p.m.
JB
Wedding Date: May 25, 2014
Courtney is amazing. She captured such amazing moments: my aunt explaining our ring warming ceremony to my grandmother, who has advanced Alzheimer's; "Shout" playing on the dance floor; expressions on loved ones' faces I've never seen before. I am moved, I am happy, and I am so, so grateful. You won't regret selecting this vendor.
Posted: Nov. 11, 2014, 1:20 p.m.
Megan & Heath, Atlanta
Wedding Date: March 28, 2015
My fiance and I recently relocated to Atlanta, so I have a very limited knowledge of wedding vendors in the area. I was, admittedly, nervous about selecting a photographer for our engagement photos, but after our experience with Courtney Goldman Photography, I cannot thank her enough for her wonderful work, professionalism, and promptness throughout the whole process. Not only do we LOVE our photos, but Courtney was such a pleasure to work with and made us feel very comfortable from the start. She responded to emails within 24 hours (if not within hours), willingly answered all of my questions, suggested locations for our session, and provided helpful tips for our outfits/make-up/etc. She is competitively- priced, and I found myself wanting to order every single image! Thank you Courtney for a great engagement session with photos we will cherish forever.
Posted: July 19, 2014, 11:08 p.m.
Garrett and Claire, Bethlehem
Wedding Date: March 1, 2014
Courtney is an absolute artist! She photographed my engagement session (where she traveled an hour to stand in the 100 degree Atlanta August heat), my boudoir session (what would have been an "awkward" moment turned into something comfortable and fun thanks to her), and my wedding. I had 200 guests at my wedding, and Courtney was non-stop. She photographed EVERYTHING, and was able to capture all of those special moments--even those with my 2 year old flower girls/ring bearers. Many of my friends commented on how hard she worked, how professional she was, and how she had a smile on her face the entire time. Although our ceremony was outside and the sun shining, every image was bright and professional, with no shadows or overly-bright photos. I highly recommend Courtney for any professional photography session
Posted: June 21, 2014, 1:24 p.m.
JMW
Wedding Date: March 22, 2014
Courtney was an absolute joy to work with. All of our sessions were made so relaxed, we couldn't help but have fun. Courtney was always super responsive with any questions and all communications. The little bride's survival kit and the fantastic wedding slideshow she put together and sent out really shows the passion in her work. And of course every picture is absolutely gorgeous! We really couldn't have asked for a better photographer to catch all our special moments.
Posted: May 26, 2014, 8:24 a.m.
Katie & Walker, Atlanta
Wedding Date: March 22, 2014
Courtney is seriously the BEST wedding photographer! She is wonderful to work with, and her pictures are amazing! With Courtney, you don't have to worry about those awkward, stiff photos. All of our wedding and engagement photos are fun and beautiful :) Also, she does a great job of naturally lighting the pictures, so you don't have to look at those awful flash shots. I would definitely recommend Courtney to anyone who needs a photographer for any occasion! :)
Posted: Jan. 4, 2014, 1:26 p.m.
Farrell and David
Wedding Date: June 15, 2013
If I could add more stars to the rating, I would!! Courtney far exceeded our expectations on our wedding day! She is very professional, yet laid back and FUN! She captured pictures that I wouldn't have even thought of, and she made sure to capture the ones I requested. Choosing a photographer that would mesh with our personalities was VERY important. We knew from the minute we met Courtney for our Engagement Session that we had made the perfect choice. Her artistic ability and eye for special photos is beyond amazing. Our schedule on the wedding day kept changing, but Courtney seamlessly made it all happen - she's a trooper! She even sent me a "Bridal Survival Kit" for the day of the wedding! She's very thoughtful and I feel like I have a lifelong friend in Courtney, and definitely plan to recommend her to others, as well use her again in the future (babies one day!).
Posted: Dec. 28, 2013, 2:15 a.m.
CJ
Wedding Date: Oct. 5, 2013
Courtney was amazing from beginning to end! Before the wedding, she was genuinely invested in getting to know us as a couple, and that extra attention really shows in how well the pictures capture our personalities. As a couple that takes infamously terrible pictures, I can honestly say that we think Courtney is a miracle worker; our wedding photos are the greatest pictures of us by miles. The thoughtful little touches like sending a wedding day emergency kit for my wife (which really came in handy when she lost a button 10 minutes before the ceremony!) and going out of her way to make everyone feel at ease, put her over the top as the best photographer we could imagine. We strongly recommend Courtney to anyone looking to capture a special day!
Posted: Dec. 27, 2013, 1:29 p.m.
Nicole and Tyler
Wedding Date: March 26, 2012
Courtney was wonderful from the minute I chose her to do my wedding photography. She always responded quickly, wanted to hear exactly what I wanted and was able to answer all of my questions. However, I was most impressed with her on our wedding day, when the weather wasn't exactly cooperating. Courtney was there getting every shot, despite the fact that it was pouring rain for most of the night. She didn't sit down or slow down once. Thanks to Courtney, our wedding pictures were still beautiful despite not so pretty weather. To top it off, she had a slideshow of our wedding pictures out within two days. It was wonderful to get to see some of the wedding pictures that quickly. I would highly recommend her!
Posted: Feb. 3, 2013, 1:31 p.m.
Nicole and Scott
Wedding Date: Oct. 6, 2012
We have been and continue to be amazed by the details Courtney attends to. In addition to the most beautiful photos, she unexpectedly provided a bride survival kit in advance among other unexpected details that ensure your big day is stress free.
Posted: Jan. 23, 2013, 11:15 p.m.
Casey and Alex
Wedding Date: Oct. 5, 2012
Courtney went above and beyond to make sure our day went perfectly! She has a great laid back personality and made everyone feel so comfortable. We would recommend her to anyone!
Posted: Jan. 21, 2013, 1:33 p.m.
N&B
Wedding Date: July 3, 2012
From the very first consultation I had with Courtney, she was incredibly easy to work with. She was very flexible in working with my fiance and I to create a wedding photography package that was perfect for our needs, which I really appreciated. During the wedding, she was a blast! She created a very comfortable atmosphere and put everyone at ease with her professionalism, organization, and friendly demeanor -- not to mention she was very discreet the whole time! We loved all the candid, beautiful photos she took of us and our guests, and at a very affordable price. She takes great care to find out exactly what your wants are for the event as well, so that the photos reflect the parts that are most important to you, your families, and friends. Highly recommended.
Posted: Jan. 17, 2013, 1:36 p.m.
Erin and Collin
Wedding Date: Oct. 20, 2012
Courtney was everything we could have asked for and more. From day one she was engaging, emailing us and sending us stuff so that we were ready on our wedding day. She was very easy going and willing to work with all of our requests - and gave very good pointers for pictures(very important for us who are not the most photogenic!). Even though it was not her job she even doubled as a wedding planner to make sure all of our photos came out well and she could not have captured the day any more perfectly. We were able to have her come to the rehearsal dinner and capture that as well. Courtney is also very punctual - responding to emails quickly and never missed a moment! We could go on and on about how great our experience with Courtney was - but plain and simple - she was awesome, easy and if you saw the pictures from our wedding you would have felt like you were there. She captured each moment and emotion perfectly and comes highly recommended from us!
Posted: Jan. 17, 2013, 8:34 a.m.
Bri & Eric
Wedding Date: Sept. 19, 2009
Our wedding pictures turned out beautiful despite the flood occurring, and I have no doubts that I owe all that to Courtney! She kept us all laughing with her antics and was not the least bit worried about getting dirty as long as she got the perfect shots. You can tell she truly loves what she does and her passion for her profession is evident in the products of her work.
Posted: Jan. 11, 2010, 1:38 p.m.
Kate and Scott (Louisville, KY)
Wedding Date: July 19, 2008
Courtney Goldman (Flip! Photography) did an excellent job photographing our wedding this summer. Courtney truly captured the spirit of our wedding in the pictures, and she didn't miss a thing! The posed pictures of the wedding party were truly beautiful, and the candid shots were really fun! Courtney was easy to work with and honored our vision for our wedding photography. She was energetic and patient during the posed pictures, keeping everyone organized while still having a good time! I would absolutely use Flip! Photography again for any special event!!
Posted: Dec. 19, 2008, 3:15 a.m.
CHB
Wedding Date: May 17, 2008
While looking for the perfect photographer to document our special day, we researched several photographers online and found Flip Photography and Courtney Goldman, we are SO thankful we did! We met with Courtney very early on in the planning process becasue she felt it was important to meet with us and get a feel for what we were looking for, yay! Courtney completely understood what we wanted and what was important to us. We booked her for my bridal portraits first and we were thrilled with her creativity, professionalism, and the way the photos turned out. During the wedding day Courtney was EVERYWHERE!, she didn't miss a shot! We have so many wonderful memories that were caputred so we will never forget all of the amazing details of our special day! We couldn't have asked for a better photographer, I HIGHLY recommend Courtney and Flip Photography to capture every special moment of your wedding day!
Posted: Dec. 16, 2008, 1:40 p.m.
Terri & John, Athens
Wedding Date: Oct. 18, 2008
Courtney was great! From the first consultation to the final handing over of the CD containing all the BEAUTIFUL pictures, the experience was a good one. It was obvious that she loved her job, and that she wanted to do it well. She was personable, creative, and (most importantly) she made us look good in the pictures!!! A few weeks after my ceremony, I was wondering if I should have hired a videographer... but when my pictures came in, I was glad I didn't waste the money on a videographer, because Courtney captured the whole day so well! All my friends and family have oo'd and ah'd over her work. I recommend her highly!
Posted: Dec. 15, 2008, 1:43 p.m.
Jessica and Bryan, Athens
Wedding Date: May 31, 2008
Our pictures turned out great and we didn't have to spend our wedding posing! Courtney has a great eye for capturing the moment with candid shots. She quickly breezed through our formal photos and didn't make us do anything cheesy. Courtney was also just a pleasure to work with. She kept the photography very low stress. We highly recommend her.
Posted: Dec. 15, 2008, 3:42 a.m.
KEKC
Wedding Date: Dec. 29, 2007
We really enjoyed working with Courtney of Flip Photography and we now have beautiful pictures that truly captured the spirit of our wedding. She was incredibly porfessional throughout the entire process & went above and beyond our expectations. She took the time to meet with us before hand, she checked our venue to make sure it would have the proper lighting and had very professional assistants for the day of. She answered every email of mine in a very timely fashion and gave me the best advice each time. She also managed to capture each special moment without me even noticing! I would highly recommend her!
Posted: Dec. 13, 2008, 6:43 p.m.
Jennifer Harper
Wedding Date: Sept. 29, 2007
When we began looking for photographers in the Athens area, my fiance and I often found ourselves at odds with their styles and personalities or shocked by the high prices. I found Courtney at Flip! Photography through our band, Squat, whom she has done press photos for. At our consultation, we realized that Courtney was exactly what we wanted - she was young, energetic, and had a good eye for what is important to capture in wedding photographs: the people who were there to witness and celebrate our marriage. We were really happy that we chose with Courtney. At the wedding, she was present, but never pushy as some photographers can be. She never made us "hold" a pose so she could capture the moment, rather she knew what to look for and most of the time she got it. She fit right into the energy we wanted to create at our wedding and the pictures are a testimony to that.
Posted: Dec. 29, 2007, 5:17 p.m.
virginia and zach
Wedding Date: July 28, 2007
This summer Courtney, from Flip! Photography, photographed our wedding with a wonderful mix of professionalism and charm. She was incredibly easy to work with and offered great suggestions while graciously complying with ours. She was able to quickly and professionally move everyone through the group photos. She took amazing candid and posed shots, and managed to photograph everyone at the 125 person wedding yet remained an obscure presence. Because of her exceptional service we give her 5 stars!
Posted: Sept. 26, 2007, 1:46 p.m.
LaVonne
Wedding Date: June 30, 2007
Courtney Goldman was wonderful and very accomodating. She did an exceptional job. My family and friends thought that she was awesome...and so did I...
Posted: July 19, 2007, 1:49 p.m.