Courtney Goldman Photography
Average Rating: 5.00 out of 5
(29 Reviews)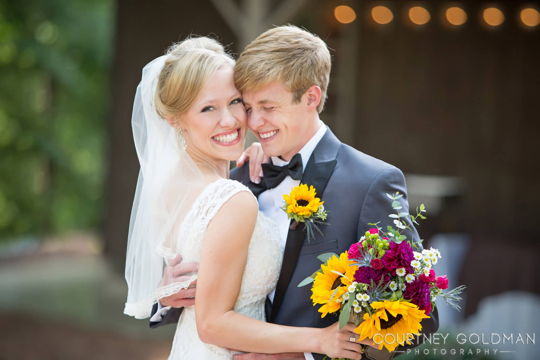 Read Reviews
Login
to view additional information such as contact info, photos, videos, and more about this business.
---
Documenting meaningful moments and delivering them to your doorstep since 2007
When it comes to Weddings, my Philosophy is this:
"Your Wedding isn't about Photography. The Photography is about Your Wedding."
What's it like to have your Wedding photographed by Courtney Goldman? It's easy! When you work with me, you don't have to worry about a thing.

I provide a full-service wedding photography experience that is that is fun and personal, as well as professional and quality-driven. I will expertly guide you along every step of the way, from the planning and preparation to displaying completed artwork in your home and sharing digital images with your friends and family.

I do all this in a way that keeps things as easy and enjoyable as possible for you.

We are in a culture these days where, unfortunately, photos - even wedding photos - are often done just for the here and now, but without a tangible end result. Usually printing pictures ends up on the client's 'to-do' list, and they just don't get around to it.

This won't happen when you work with me because every wedding package includes an album. Additionally, after your wedding I will help you choose your very favorite images, pick the medium, and create art pieces for display in your home.

Walking by these gorgeous images will make you smile, even on the roughest of days, and will remind you both of the love you have for each other every single day.

Customer Testimonials

Courtney was a DREAM to work with!! She was lighthearted and funny which made picture taking that much better! … She helped keep everything upbeat! I only wish we had had more time with her! Courtney kept me and my family smiling the whole time. ~ Hannah & Caleb

Courtney captured the exact blend of posed and candid shots that tell the perfect story of our wedding. ~ Judy & Vivian

The photos were great and I really appreciated the visit post wedding to have the opportunity to see the photos and order some. I know so many brides who years later don't have any photos to share. Courtney was easy to work with and very responsive. ~ Anne & Bill

One word – SPECTACULAR! Choosing Courtney as our wedding photographer was the best decision we made, next to getting hitched! She is delightful – professional, but personable, hard-working, and sweet. ... She's absolutely amazing. – Kelly & Sue

Courtney was amazing! She was easy to talk to and was able to capture exactly what I wanted. ... and if you brides are thinking about a Boudoir session, she is great and makes you feel very comfortable. – Brooke & Brooks

Read more testimonials on my site CourtneyGoldman.com/atlanta-wedding-photography-reviews
Recent Stream Posts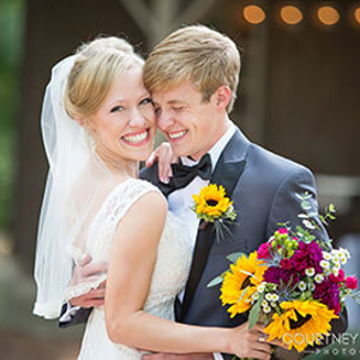 Login
to view additional information such as contact info, photos, videos, and more about this business.
Tags
Photographers
---
Review This Vendor
You may also like these businesses...