Ivy Hall
Average Rating: 5.00 out of 5
(1 Review)

---
Creating historic events for more than 3o years!
What began as a Civil War-era cotton mill has come back to life as a truly unique, quaintly elegant event facility! Ivy Hall is composed of two separate rooms, the Vickery and the Brookside Rooms. They are situated on different floors, overlooking a 25,000 square foot deck, and can be used separately or together to host a large event.

Each room offers floor-to-ceiling windows, private deck or balcony space and custom, built-in bars. Both rooms have just been refurnished with beautiful antiques and art and each offers private accommodations for a bride to use on the day of her wedding.

The deck area behind Ivy Hall, complete with a full-sized fountain and pond, offers a lovely outdoor space for a wedding ceremony. Vickery Creek runs along the deck, providing a wonderful backdrop. A covered bridge located next to our property offers a stunning site for wedding day pictures.

Ivy Hall is a wonderful, historic facility and a perfect place for you to make history of your very own!
Guest Count Info
Guest Min: 50
Guest Max: 250
Share with Family & Friends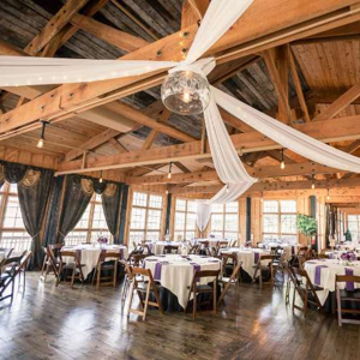 Galleries & Reviews
Contact Info
Location
Ivy Hall
85 Mill Street
Bldg B
Roswell, Georgia 30075
Tags
Alpharetta / Roswell / Johns Creek Wedding Venues
Ballrooms and Banquet Facilities
Outdoor Weddings, Parks & Gardens
Weddings on the Water
Wedding Venues
---
Member Since Dec. 4, 2008
Review This Vendor