Melange Mixeur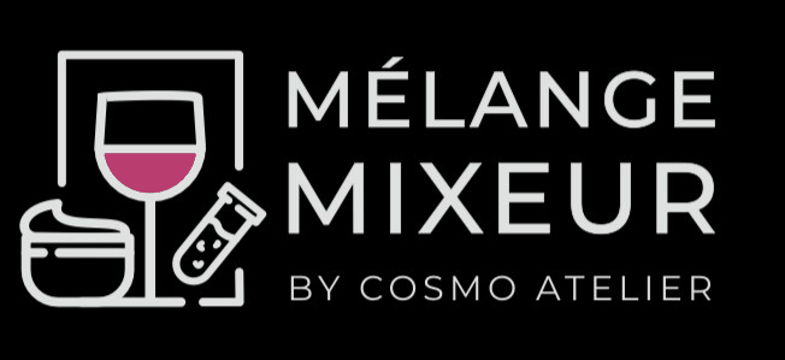 ---
Book Melange Mixeur ATL for your next bachelorette party, bridal shower or wedding party ice-breaker. A mobile, unique, upscale BYOB experience that engages event guests through individually customizable, Do-It-Yourself formulations of premium bath, body, and home products.
Melange Mixeur offers clients the tools, materials and ingredients to setup a unique, upscale one-of-a-kind, Self-Care party experience!
​
It's a BYOB party where Melange guides and hosts your guests as they create their own luxury bath, body and home products, while eating and enjoying time spent together. As an added plus we can come to your location ... We're mobile!
Frequently Asked Questions
How Party & Product Customization Works:
YOU find the location (Your Place or Mine)

YOU Determine how many people in your Party and Pick the Package Level (Basic, Upgrade, V.I.P.)

YOU Pick the 2 Products your party makes from our option (1 product for Basic)

YOU Add some Food and Drink

YOU Pay the deposit to Book the Date and Time

WE Show up and Setup

YOU ENJOY !!!
​
Your Party can:
Customize their Products: Scent, Color, Packaging

Customize their Food: With Food or Dessert Charcuterie options

Customize their Drinks: With Bartesian or BYOB

Customize their Music: To create their own Vibe !!!
Rates / Packages
All pricing is on a Per Person (PP) basis. Please be aware there are guest minimums

Basic:
1 product formulation= $35 PP (10 person minimum)
2 product formulation= $45 PP (8 person minimum)
Upgraded
2 product formulation= $55 PP (8 person minimum)
V.I.P.
Themed Packages - Call for Pricing - (404) 530-9530
Share with Family & Friends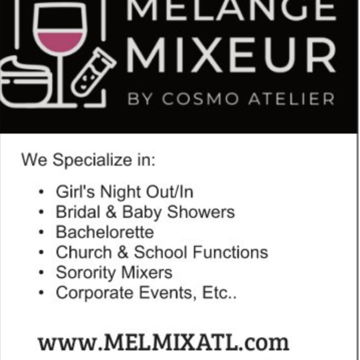 Galleries & Reviews
Contact Info
Location
Melange Mixeur
420 Cardigan Cir SW
Lilburn, Georgia 30047
Tags
Accessories, Favors & Gifts
Showers & Parties
Unique Wedding Services
---
Member Since Oct. 10, 2021
Review This Vendor