The Hill's Media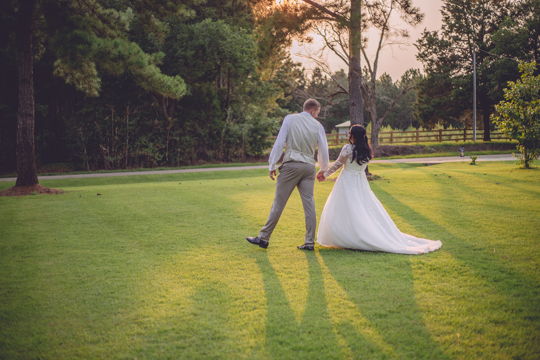 ---
Hi! I'm Joshua Hill, owner of The Hill's Media! I am a photographer/videographer based in Gainesville, GA but I have a heart for travel. I love beautiful mountain scenes, Starbucks coffee, and watching the office.
I LOVE WEDDINGS! I think I love weddings because they are one of the biggest days of someone's life and to be a part of that is a true honor.
I have always been creatively minded and had a deep love for a true connection between humans, the unabashed real type of connection. I believe, at the end of the day, these true moments, even the smallest ones, are what mean the most. Weddings are filled with these tiny moments, and the fact that I get to capture them, stop time and hand them onto you to be remembered forever means more than you may ever know.
Chat soon; I can't wait to hear all about your ideas and plans for the day.
Frequently Asked Questions
Where are you based?

I'm based in Gainesville, Georgia, but I will travel all over the globe to capture love.

Do you photograph internationally?

You bet I do! Nothing excites me more than the opportunity to shoot a destination wedding or elopement.
If you're thinking of taking your celebrations overseas, please get in touch so we can chat about the finer details.

Do you photograph elopements?

If you and your partner are thinking of skipping the fuss and running off to do a private ceremony with just the two of you or a handful of your nearest and dearest, I'd be absolutely honoured to document your intimate ceremony.
Our elopement packages start at 4 hours' coverage, so get in touch if you;'d like to learn more.

How many photos will i receive?

You'll receive over 400-800 photos, depending on how many hours we shoot and how jam-packed your wedding day is!
How will I receive my photos?

Firstly, I'll send you a handful of sneak peek shots a couple of days after your wedding. 4 to 6 weeks later, you'll receive a link to your online gallery and slide slow to watch and relive your wedding day. Around the same time, you'll also receive a beautiful package in the mail with a USB, prints and a little thank you from me.

How long will it take to receive our photos?

It will take roughly 4 to 6 weeks to receive your final wedding photos. I put a lot of love and care into perfecting each image, which is why it'll take me a little bit more time to deliver your final images. If you'd like your photos sooner, please ask me about the rush fee.

We don't want our photos on social media.

This is your wedding and if you are uncomfortable with your photos being shared on my social media platforms, I will respect that.

What happens if disaster strikes?

This has never happened. However, if it did, I have contacts all over the world that will be able to step in. These are other talented photographers who will take good care of you
Do you have a payment plan?

Yes, we can organise to split your payments into four installments. Just let me know if this would suit you.
Can I print my photos?

Of course, I'd love for you to print your favourite photos! You can easily order photos prints through your online gallery.

What if I have to cancel or move booking?

Life is complicated and the unexpected is to be expected. The deposit is non refundable as this helps to protect my business due to turning away all other booking for your wedding date. I hope you understand that deposit is insurance for my business to stay afloat in the event of a cancellation.

Do you have any vendors you recommend?

Yes, from my experience in the wedding industry I have come to work with some of the top wedding vendors. I have listed some of the stand out vendors on my website.
If you would like a specific recommendations, just reach out and I'm sure I will have some suggestions I can send you.
HOW TO BOOK

I'm so pumped, here's how you can lock me in for your wedding day

THANK YOU! I'm unbelievably excited and honoured that you'd like to book me in as your wedding photographer. Let's get the party started!

SHOOT ME AN EMAIL AND WE'LL ORGANISE A CATCH UP!

We can do this in person or over ZOOM. During our catch up you can ask as many questions as you'd like and get
a feel for what it'll be like working together. A bit like a blind date, think of this as your chance to suss me out.

MAKE A FINAL DECISION

There is zero obligation to book during our catch up, so no pressure whatsoever. I want you to feel 100% comfortable and confident in your booking once we've hashed out all the details. If you're in, I'm in!

Please note that I do book out pretty far in advance, so it's best to get in touch with me sooner rather than later, to avoid any disappointment.

I look forward to meeting you soon.
Rates / Packages
PACKAGE 03 KEEP IT SIMPLE

+ 8 Hours Coverage
I'LL BE THERE NOT MISSING A BEAT

+ High resolution photos
PRINT YOUR FAVOURITE MOMENTS FROM THE DAY

+ Low resolution images
PERFECT FOR SHARING ON SOCIAL MEDIA

+ Online slide show & gallery
SPREAD THE LOVE WITH FRIENDS AND FAMILY

+ All photos on a wooden usb
FOR EASY ACCESSIBILITY AND SHARING

$1365 ($1615 Value)
PACKAGE 02

EVERYTHING YOU NEED

+ 10 Hours Coverage
I'LL BE THERE FROM START TO FINISH

+ 2-3 Minute Highlight Film
CONSISTENT PHOTO AND VIDEO FROM ME

+ Engagement Shoot
A PERFECT OPPORTUNITY FOR GREAT IMAGES IN NON-WEDDING ATTIRE

+ High Resolution Photos
PRINT YOUR FAVOURITE MOMENTS FROM THE DAY

+ Low Resolution Images
PERFECT FOR SHARING ON SOCIAL MEDIA

+ Online Slide Show & Gallery
SPREAD THE LOVE WITH FRIENDS AND FAMILY

+ All Photos on a Wooden USB
FOR EASY ACCESSIBILITY AND SHARING

+ Custom Wooden Box with Prints
DELIVERED TO YOUR DOOR WITH TLC

+ Second Photographer
FOR THE WHOLE DAY, NO MISSEDS MOMENTS

$2445 ($3665 Value)
PACKAGE 01 (Highest Value and Most Popular)
NOTHING BUT THE BEST

+ 10 Hours Coverage
I'LL BE THERE FROM START TO FINISH

+ 3-4 Minute Highlight Film CONSISTENT PHOTO AND VIDEO FROM MY TEAM

+ Engagement Shoot
A PERFECT OPPORTUNITY FOR GREAT IMAGES IN NON-WEDDING ATTIRE

+ High Resolution Photos
PRINT YOUR FAVOURITE MOMENTS FROM THE DAY

+ Low resolution images
PERFECT FOR SHARING ON SOCIAL MEDIA

+ Online Slide Show & Gallery
SPREAD THE LOVE WITH FRIENDS AND FAMILY

+ All Photos on a Wooden USB
FOR EASY ACCESSIBILITY AND SHARING

+ Custom Wooden box With Prints
DELIVERED TO YOUR DOOR WITH TLC

+ Second Photographer
FOR THE WHOLE DAY, NO MISSED MOMENTS

+ Bespoke Fine art Album
A CHERISHED HARDCOVER KEEPSAKE, 10 X 10" WITH ALL THE TRIMS

$4197 ($5462 Value)
Blog Articles
Recent Stream Posts
Tagged in Posts
Share with Family & Friends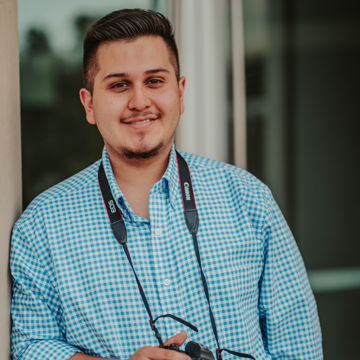 Galleries & Reviews
Contact Info
Tags
Photographers
Videography
---
Member Since July 14, 2021
Review This Vendor