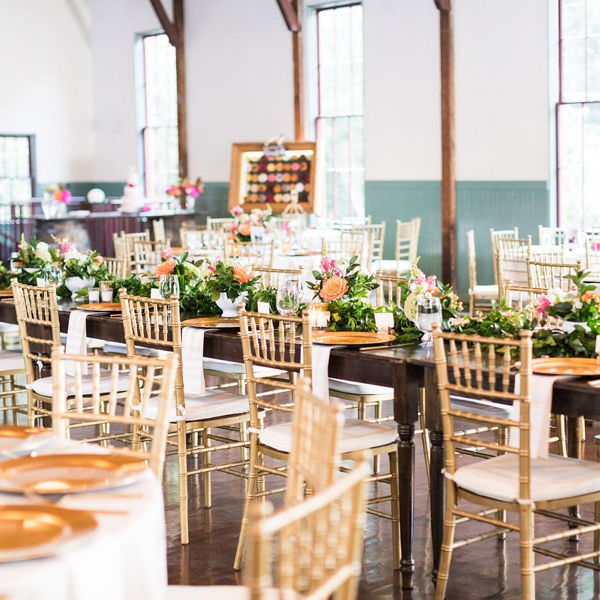 Atlanta, Georgia - up to 250 guests
The Trolley Barn, conveniently reached by guests from all parts of Atlanta, is located in the tree-lined neighborhood of Inman Park with restored Victorian mansions. Designed in 1880 with thoughtful awareness of its residential surroundings, The Trolley Barn is an architectural gem and a graceful reminder of the past that serves today as a unique site for your special event.
The lovely brick patio surrounded by lush gardens and graceful granite steps is a perfect place to hold your wedding. The inside of The Trolley Barn with its 30 foot ceiling spanned by the original 1889 beams is an architectural gem. The mesquite wood floor is excellent for dancing. The Trolley Barn can be dressed up for your special day or left as is displaying its timeless beauty.